Tips for Planning a Zero-Waste Event!
Every year, SOLVE mobilizes thousands of volunteers at over 900 community-led projects to protect and improve Oregon's natural areas. Local leaders are provided with free bags, gloves and other supplies to help make their event successful.
In an effort to make each event more sustainable, and reduce the amount of single-use plastic bags, gloves, water bottles, etc. that are sent to the landfill, we encourage all project leaders to consider the following tips. By substituting reusable items for single-use items at your project, you can improve the environment while eliminating any additional waste!
STEP 1: Prioritize Reusable Supplies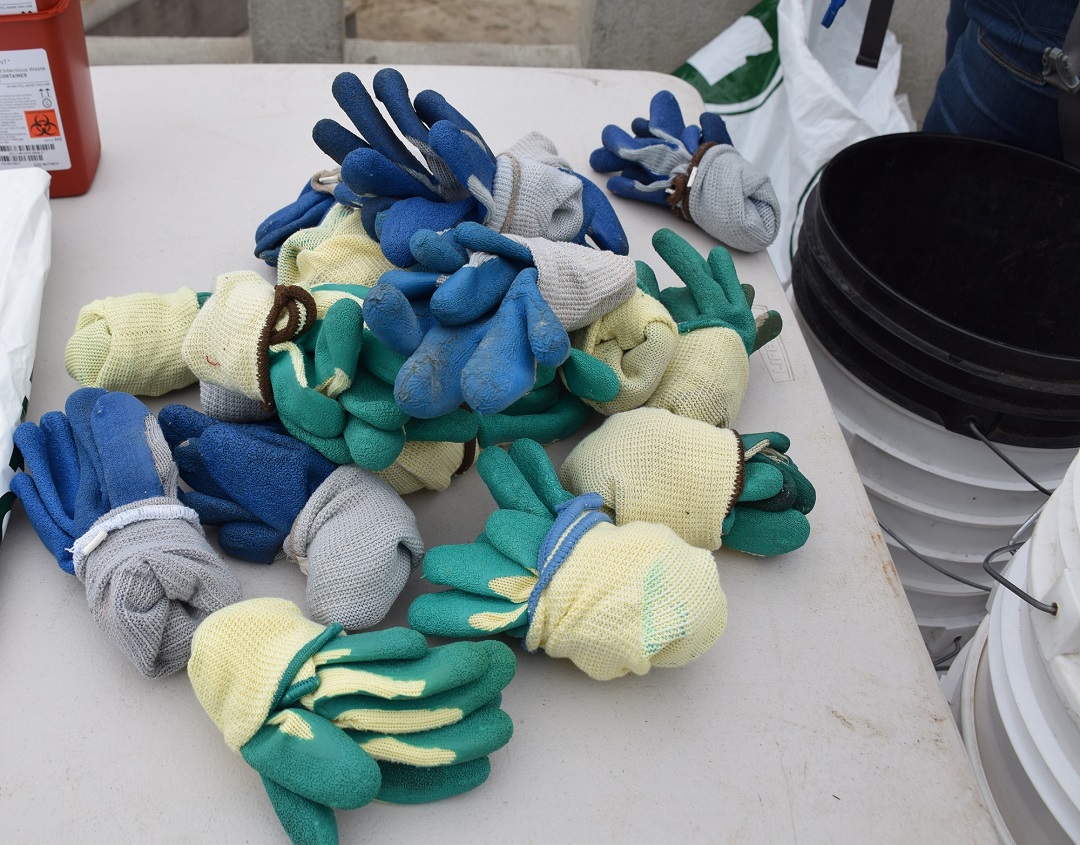 Reduce the number of trash bags and vinyl gloves thrown out at the event by incorporating buckets and reusable gloves.

Ask volunteers to "BYO-Bucket/Gloves"!

Reuse vests or return to SOLVE.

Seek in-kind donations, or apply for a SOLVE small ($100) grant through your leader account to purchase reusable items.

Are you in the Portland-metro area? Contact SOLVE to borrow buckets, reusable gloves, and/or litter grabbers for your project.
STEP 2: Consolidate Trash Bags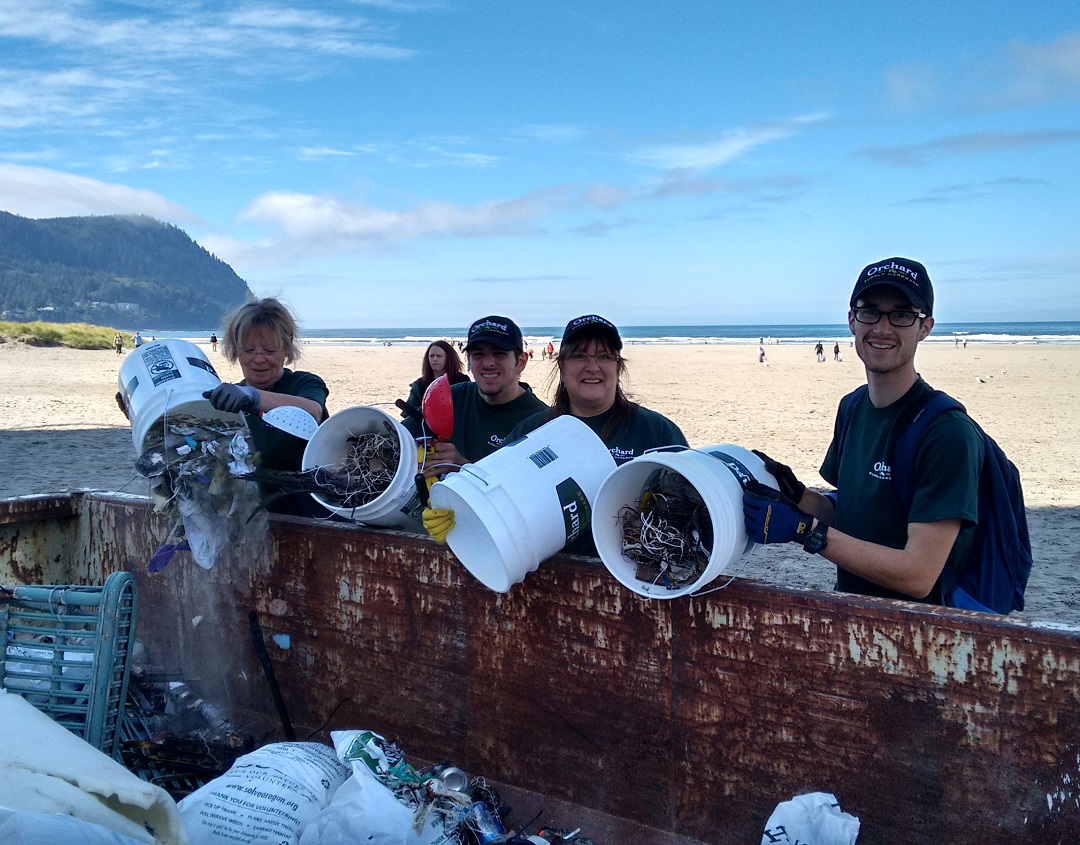 Empty buckets directly into the dumpster. If there is no dumpster, empty several buckets into one large SOLVE bag.

If there is only a small amount of trash at your site, pass out one bag for every 2-3 volunteers to share.

Order more medium SOLVE bags. Only use large bags for areas with a high amount of trash.

Ask a local brewery or coffee company if they would be willing to donate their old grain/coffee bags.
STEP 3: Reduce Single-use Giveaways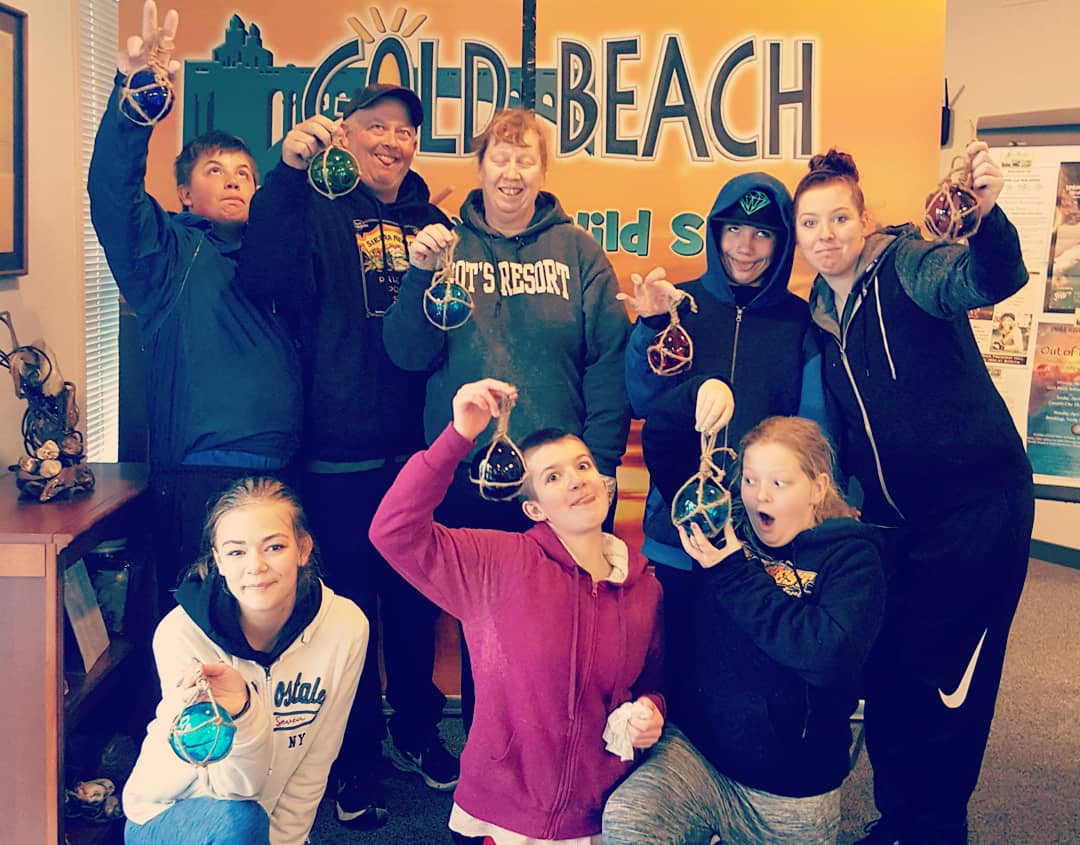 Giveaways are a great way to thank volunteers!

Ask a local business to donate reusable water bottles/bags, native garden plants, discounts, etc.
STEP 4: Encourage Trash-free Refreshments/Lunch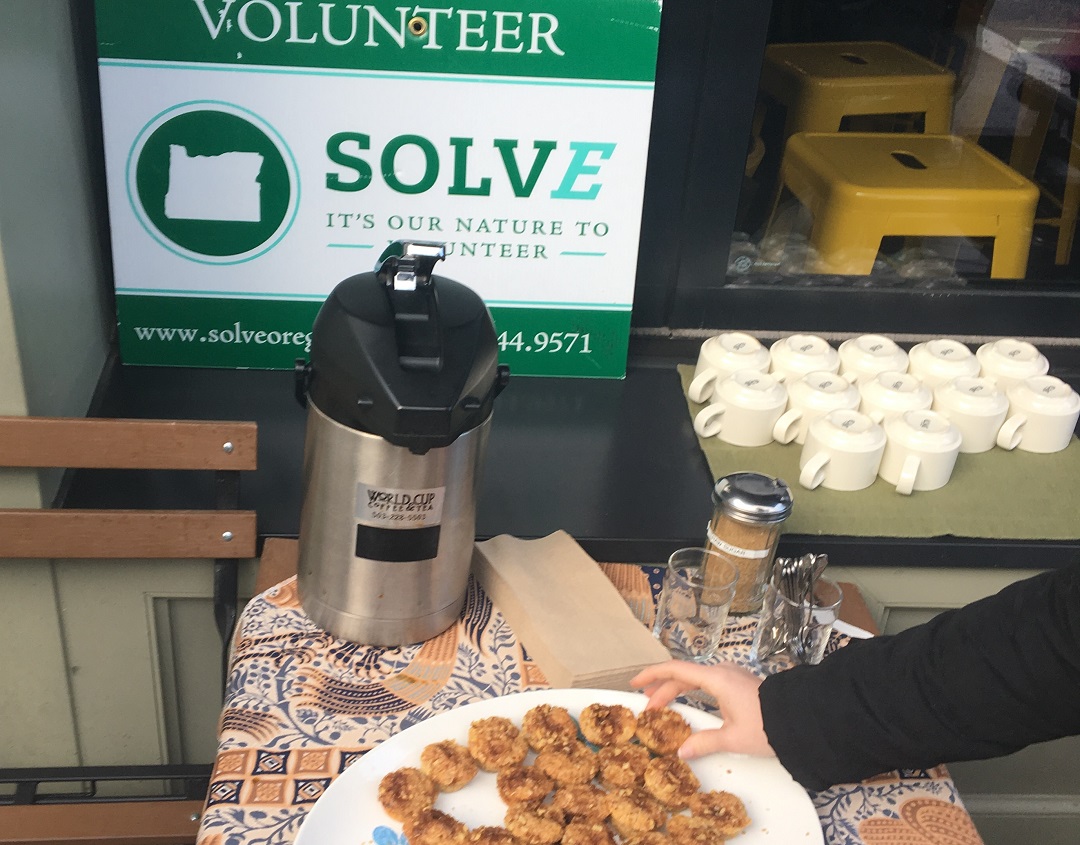 Before the event, ask volunteers to bring their own reusable water bottle/coffee mug and provide water jugs.

If the event includes lunch, order food that can be served "buffet style" such as sandwich platters, and consider whole fruit and veggies instead of packaged side items, like chips (make sure to have hand sanitizer available!).

If providing sodas, ask for drinks by the gallon.

Ask SOLVE for an Oregon Bottle Drop bag to collect and return any bottles or cans.