Willamette River Cleanup
Saturday, August 20, 2022
9 AM – 12 PM
Join SOLVE, with support from Subaru of Portland, for a Willamette River Cleanup! As the "City of Bridges," Portlanders know the importance of clean waterways. Join us on Saturday, August 20, for a cleanup along the Eastbank Esplanade and help remove litter and debris that could otherwise wash into the Willamette River.
Volunteers will meet at Fire and Rescue Station Dock 21, where you'll be provided with cleanup supplies, a safety orientation, and then be sent out to scour storm drains, bike paths, and green spaces for plastics and other litter. Many storm drains in Portland's Central Eastside flow directly to the Willamette River, so a cleanup in this area is an essential step in the overall health of its water quality. Sign up for this family-friendly event today by clicking the button below.

Are you interested in leading your own Willamette River Cleanup on the water? We are currently looking for boaters, paddlers, and marinas to partner with us for this event. Click the button below to navigate to our Become a SOLVE Leader webpage and sign up for a New Leader Training today!

Do you have questions about registering? Please email larissa@solveoregon.org
Are you interested in sponsoring the Willamette River Cleanup? Please email tony@solveoregon.org
---
Learn more about Portland's Watersheds below.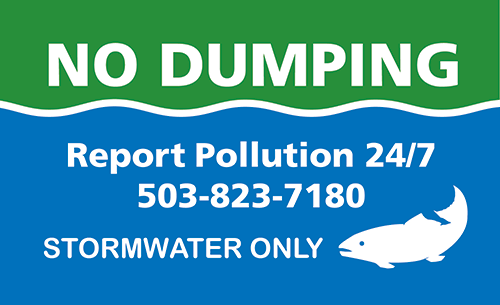 Portland Bureau of Environmental Service – About the Willamette River Watershed
Portland Bureau of Environmental Service - Portland Watersheds Poster
Oregon State Marine Board - Bobber The Water Safety Dog (youth education)
Oregon State Marine Board – Let's go Boating! Activity Book (youth education)