SOLVE is happy to announce we are supporting volunteer events again!
SOLVE staff is working with Event Leaders to ensure that each event we support takes the necessary precautions to keep our volunteers safe but, we also need your help. When attending a SOLVE volunteer event, please follow the guidelines below.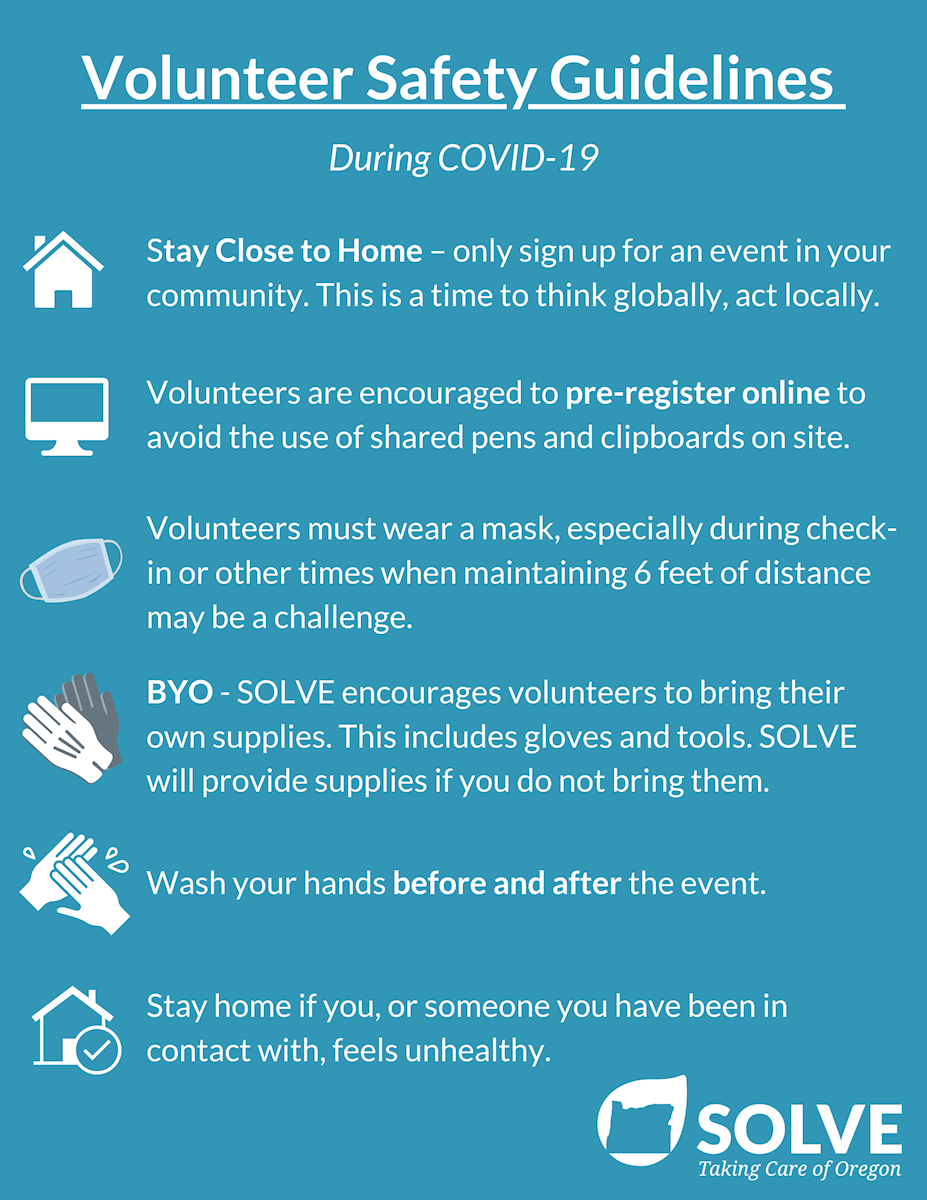 Each volunteer event may have more specific instructions to keep you safe while volunteering. Before attending an event, be sure to check your event description for any further details or updates. Of course, you can reach out to your Event Leader (from the event's webpage) with any questions about safety measures, or contact SOLVE by phone or email at 503-844-9571 or info@solveoregon.org.
To learn more about the safety precautions our Event Leaders have incorporated into their volunteer opportunities, please click here.
SOLVE is excited to support volunteer events again, and we hope to support even more events in the near future. By adhering to these guidelines, you can help us reach our goal of supporting safe volunteer events that help keep Oregon clean and healthy. Thank you!
Additional COVID-19 Resources:
Governor's Reopening Plan: General
Governor's Reopening Plan: Status of Oregon Counties
CDC Guidelines: How to Protect Yourself and Others