Join SOLVE and Water Environment Services from May 1 to August 31 as we work to clean up waterways throughout the Portland-Metro area.
Oregon is an amazing place and our beautiful waterways are a large reason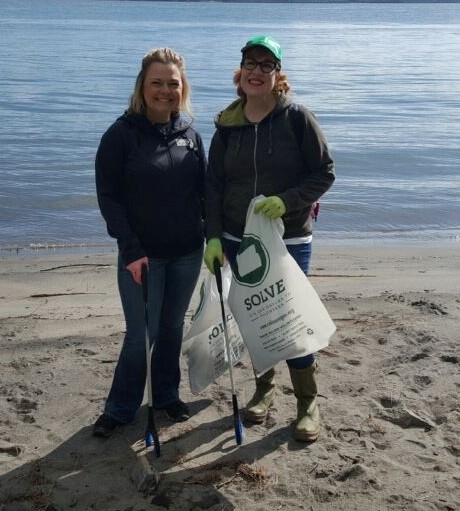 why. Unfortunately, our waterways continue to be damaged by litter that is either disposed of directly into them or is carried by the runoff from developed areas. In 2017 alone, SOLVE volunteers removed 345,000 pounds of trash including 435 tires. Oregon's most common litter includes cigarette butts, plastic bottles and caps, food wrappers, and plastic bags. Animals often confuse these items with food, resulting in malnutrition, entanglement, or strangulation. Additionally, waterways that are littered reduce the enjoyment for boaters, fisherman, and those enjoying other outdoor recreation opportunities.
The need to clean up our waterways has never been greater. For the safety and the health of our communities, all Oregonians have a responsibility to care for our waterways as we continue to grow and thrive.
SOLVE and WES invite all individuals and organizations that care about our waterways to join us in an effort to combat this problem through a summer of service: Four months of volunteer events focusing on litter removal along our beautiful waterways. People of all ages and all walks of life can take meaningful action to steward the places in which they live, work, and play.
It's easy to get involved! Just find your favorite event below:
July
Maddax Woods Monthly Cleanup for July
Mary S. Young Work Party for July
Mt. Hood Meadows Mountain Cleanup
August
Maddax Woods Monthly Cleanups for August
Mary S. Young Work Party for August
11th Annual Johnson Creek Cleanup
Interested in hosting your own event?