Marine Debris: A Local Problem with Local Solutions
The Spring Oregon Beach Cleanup, originally scheduled for March 28, was postponed until volunteers could safely visit the coast. To address the challenges of keeping our beaches clean while maintaining social distancing SOLVE and AAA have teamed up to present a new opportunity to keep our coast clean, healthy and beautiful. "The Summer Beach Cleanup Series, presented by AAA" features all SOLVE beach cleanups on the beautiful Oregon coast occurring in July and August during the Summer of 2020. SOLVE invites you to either join an existing beach cleanup or plan your own.
Did you know that 70% of all trash on Oregon's beaches comes from Oregon? The majority of marine debris doesn't come from a distant country on the other side of the ocean, it comes from tourists visiting the beach, people dumping waste in remote areas and from household garbage not being disposed of properly. Wherever it comes from, it needs to be removed from our state's beaches before it causes harm to humans and wildlife!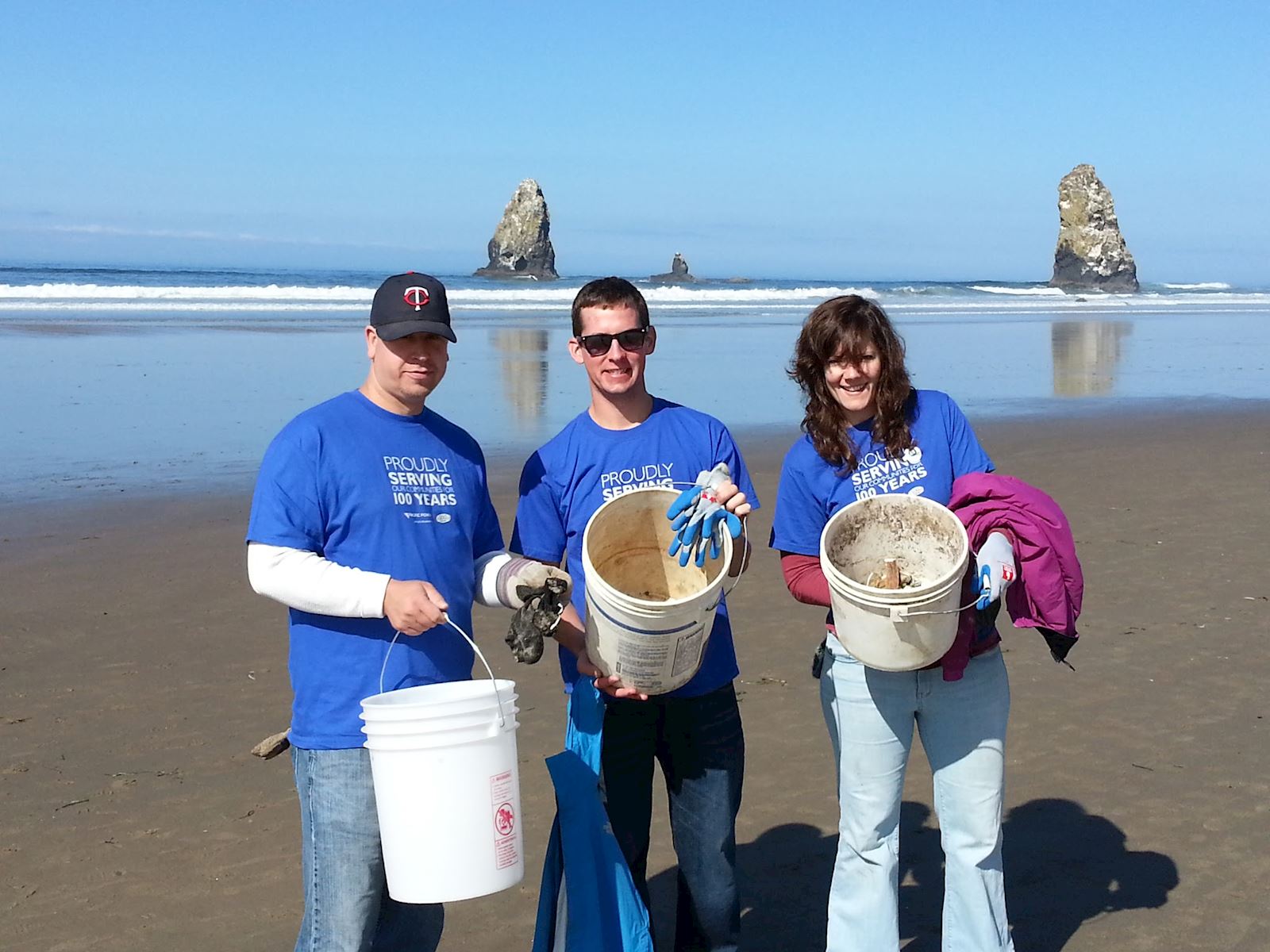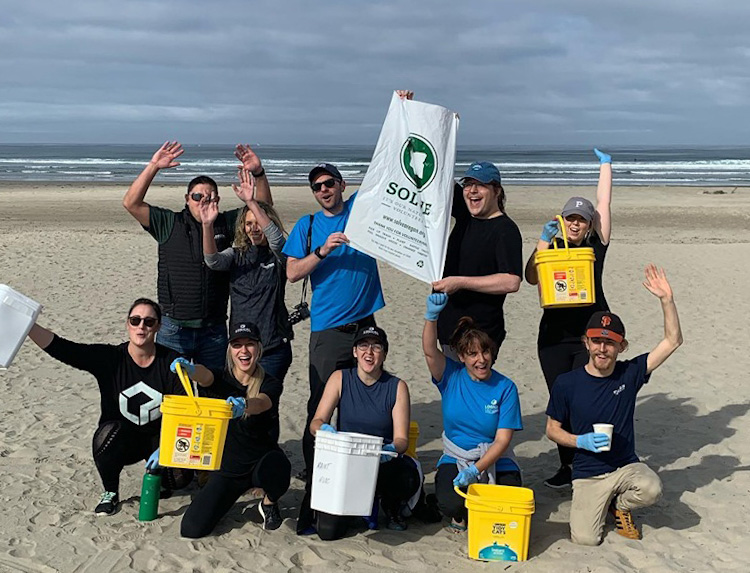 Join a Beach Cleanup Near You
The good news is you can be part of Oregon's marine debris solution. Volunteer leaders will be coordinating beach cleanups along the coast throughout the summer. Join an existing beach cleanup near you or let us help you plan your own this summer. Together, we can keep the Oregon coast clean, healthy, and beautiful!
Please be sure to review and agree to SOLVE's Volunteer Safety Guidelines before attending an event.

Create Your Own Beach Cleanup
Have you always wanted to do a beach cleanup with your friends or family? Now's your chance! Whether you're thinking of large or small beach cleanup, open to the public or just for you and your family, SOLVE staff are happy to support your efforts by providing training, supplies (bags, gloves, etc.) and assistance with disposal.
Check out SOLVE's Event Safety Guidelines during COVID-19 for recommendations on how to safely plan an event.

Contact Program Manager, Jon Schmidt for more information about how to find an existing beach cleanup to join or help you plan your own beach cleanup this summer. Email him at jon@solveoregon.org or call him at (971) 346-2703.