Thank you for your interest in leading a SOLVE project for the Oregon Spring Cleanup!
SOLVE's Oregon Spring Cleanup, presented by Portland General Electric is a statewide day of volunteer-powered environmental stewardship – and it all starts with your passion and motivation to help make a difference and lead others in doing great things!
Oregon Spring Cleanup projects can be held on any day between April 10 and April 24, with most happening on Saturday, April 17. They can be anywhere in Oregon and will include beach cleanups, litter pickups, as well as habitat restoration projects such as native tree and shrub plantings, weed pulls and mulching projects.
We have guidelines for events during social distancing! Please review our guidelines before creating an event.

If you are an experienced SOLVE volunteer leader, please use the blue buttons to quickly get things done. If you are a new leader, please start planning for your first event below.
Do you have questions about what SOLVE provides and your role? Please familiarize yourself with the roles and expectations of both SOLVE and project coordinators.
To view a full list of all available forms and informational sheets, click here.
---
First time planning a SOLVE project?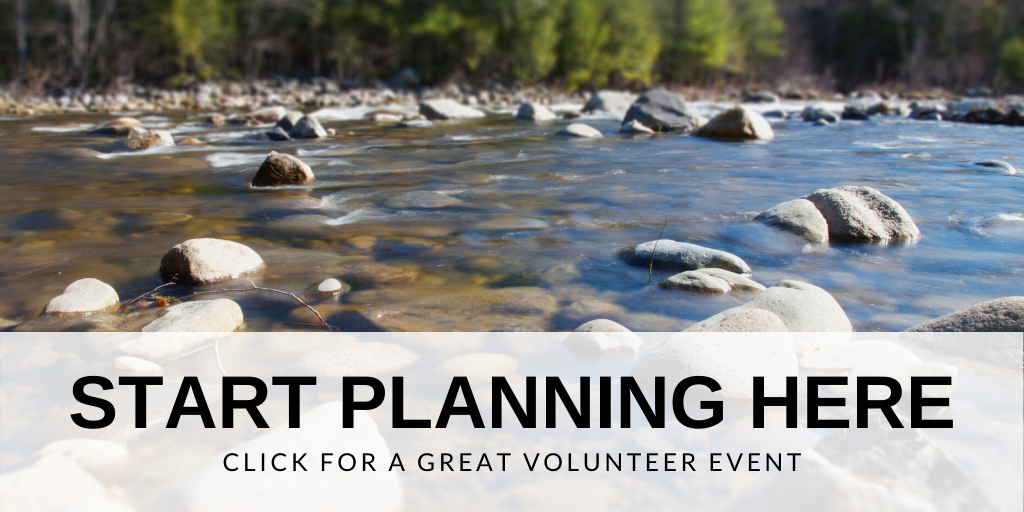 ---
Essential Day of Event Forms
All volunteers must sign a SOLVE volunteer waiver form prior to participating in an event. If you have any questions about this policy, or if you have your own waiver that you are required to use, please contact SOLVE as soon as possible. Adult waivers and youth waivers can be downloaded and printed prior to the event. You will receive some printed waivers with your supply order.
Supplies
SOLVE provides free materials such as litter bags, vinyl gloves, safety vests, first aid kits, and sharps containers. Please order supplies as soon as possible so we will have time to prepare and ship orders or schedule their pickup from the SOLVE office well before your project day.
Grants
Leaders can apply for a small grant when submitting a supply order, or at any time during the month leading up to the event. You can apply for the grant through our website - Grant Application. We will notify all grant applicants if their grant was accepted and if their items are eligible for reimbursement.
Property Owner Permission
SOLVE requires written property owner/manager permission for all volunteer projects. Please use the appropriate permission form: Private Property, Public Property, or State Agency Owned Property. Property owner permission forms should be submitted to Jon by March 26th. Scan and send your form to jon@solveoregon.org and mail the original to: SOLVE, Attn: Jon Schmidt, 2000 SW 1st Ave, Ste. 400, Portland, OR 97201.
Volunteer Safety
Safety of volunteer participants at your event is your most important job as a SOLVE event leader. Please review the Safety Information Sheet in details and view the short Staying Safe at SOLVE Events Video prior to your event.
Waste Disposal
Make arrangements for waste disposal at your site(s) with your local hauler, park, etc. Please call us if you need help with this.
Recycling: If it makes sense at your site, consider recycling to divert waste away from landfills, contact your hauler about the best way to sort recyclables for pickup, and suggest to volunteers that they head out in pairs with one person carrying a recyclables bag and the other a landfill trash bag. View our Recycling Resources page.

E-waste: Oregon is now set up to process electronic waste products and requires that e-waste be kept separate from landfill waste. If you find e-waste keep it separate, and do not place it inside a waste container.
Volunteer Recruitment
SOLVE provides assistance with volunteer recruitment and placement, including online volunteer registration, waiver forms and confirmation emails to all online registrants. Coordinators are expected to provide outreach to local groups in an effort to bring volunteers to your event project. To assist with your efforts we have created different materials for your use. Here's an helpful guide to increase your volunteer recruitment success: Local Outreach and Recruitment Toolkit.
Editable Flyer (Coming Soon!)
E-Poster (Coming Soon!)
Volunteer Registration
Volunteer registration will be open online soon. Adults who sign up on the website will be able to sign an electronic waiver form, which will save time on the day of the event. After volunteers are registered for your project, they will receive a confirmation email with important project details as we have them from you. Make arrangements with SOLVE staff if you would like to keep your project private, only people with the link will be able to register, it will not be visible to the general public on our website.
Project Planning Assistance
SOLVE offers project leaders the use of the Project Planning Resource Guide, a step-by-step manual to coordinating a SOLVE project. For youth led and service-learning projects SOLVE has partnered with YSA to provide their Youth Changing the World service project toolkit. Coordinators are also free to contact SOLVE staff directly for project support. To recieve the guide or to discuss your project please contact Jon Schmidt at jon@solveoregon.org or 971-346-2703.
Call Before you Dig
State law requires residents, contractors and anyone planning to dig anywhere in the state to call the Utility Notification Center at 811 48 hours before digging. This is a free service.
Educational Resources
Volunteer education is a top priority for SOLVE. Volunteers are often more motivated when they understand the full impact of their work. Please review the SOLVE educational webpages for ideas on information to share with your volunteers. We also offer educational boards, which can be ordered with the rest of your supplies.
Special Beach Cleanup Information
March 15 to September 15 marks western snowy plover nesting season all along the Oregon Coast. Please plan your cleanups accordingly as not to disturb the sensitive habitat for these protected shorebirds. See a map of restricted areas here http://www.oregon.gov/oprd/NATRES/Pages/plover.aspx
---
Meet other event leaders across the state, ask questions, and contribute your observations
for a cleaner and healthier Oregon: