The health and safety of Oregon's communities has always been a priority to SOLVE. Due to concerns over the spread of COVID-19, SOLVE IT for Earth Day, presented by Portland General Electric, has been postponed until further notice.
SOLVE will be sending information throughout this unique time, including details on how you can still make a difference for the environment this April in your own backyard and neighborhood.
We will celebrate April apart, but will be together in how we care for the environment.
We will update you with a new date for SOLVE IT for Earth Day; we hope you will extend Earth Day into the summer with us this year.
---
Each year close to 6,000 volunteers come together with SOLVE to pick up trash, remove invasive weeds, and plant native trees and shrubs. Let's celebrate 50 years of Earth Day by joining the largest Earth Day event in Oregon!
Why we care
Together, with volunteers and partners across Oregon and around the world, we can reduce the harmful impacts of litter and invasive plants to keep our communities and natural environments healthy. Litter and invasive plants are harmful to wildlife, water quality, and human health.
Plastics are found inside the bodies of almost every animal species studied so far. By picking up the plastic upstream, our oceans and animals will collect less plastic.

Invasive plants are considered a greater threat to native biodiversity than pollution, harvest, and disease combined. By removing invasive plants, we give our native plants and wildlife a chance to thrive.
Come prepared to volunteer for a healthier Oregon!
Wear sturdy shoes and dress for the weather.

Project supplies will be provided; call SOLVE if you're not sure what to bring.

Reduce waste: for litter cleanup projects bring your own bucket and gardening gloves if you have them.

Stay hydrated with your filled, reusable water bottle!
Do you have qustions about the event? Contact Program Coordinator Monica Kelly at monica@solveoregon.org or 971-346-2702.
---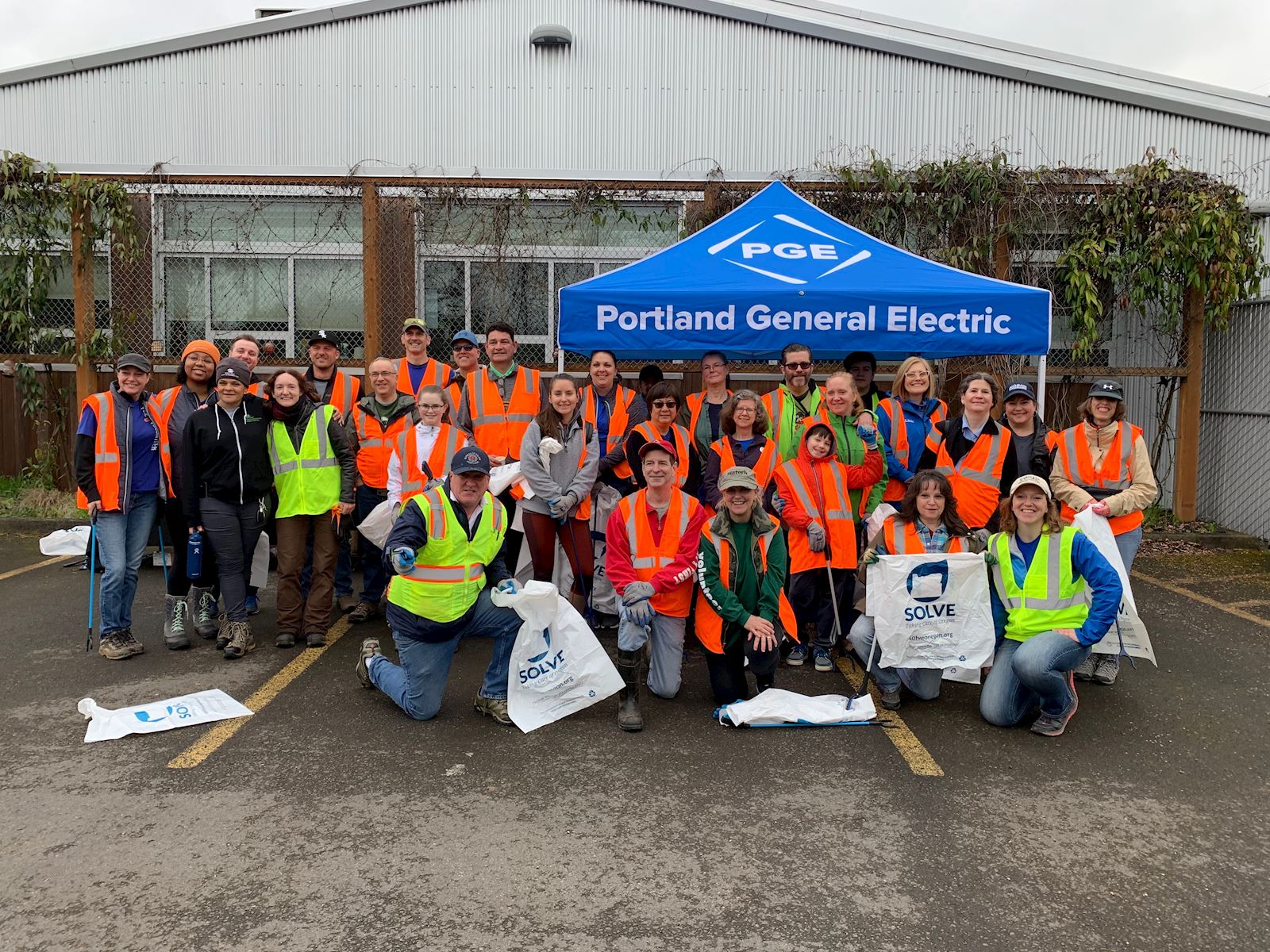 To see more of the event day's photos, check out SOLVE Facebook album titled SOLVE IT for Earth Day 2019.