presented by: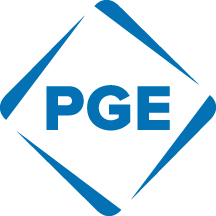 Saturday, April 20, 2019: 9am - 1pm

Be a part of the largest Earth Day event in Oregon.

As the number of people visiting and moving to our beautiful state continues to grow, it has become more important than ever to keep it clean and healthy! Let's come together to make this Earth Day the largest ever, picking up litter, removing invasive plants, and planting native trees and shrubs across Oregon. Together we can make sure Oregon can remain the amazing place we all love.

The idea of people coming together on Earth Day to take care of and celebrate our planet began more than 45 years ago and was a perfect fit for SOLVE and our volunteers. In 1990, SOLVE IT for Earth Day took root in the Greater Portland-Metro area, fusing our hands-on approach with this worldwide day of service. Since then, SOLVE IT for Earth Day has grown into Oregon's largest Earth Day service event.

Over the past 30 years more than 120,000 volunteers have removed 15 million pounds of litter and invasive plants from illegal dumpsites, neighborhoods, and natural areas as part of this global event.

Questions? Contact Program Director Quintin Bauer at quintin@solveoregon.org or 503-844-9571 Ext. 321.