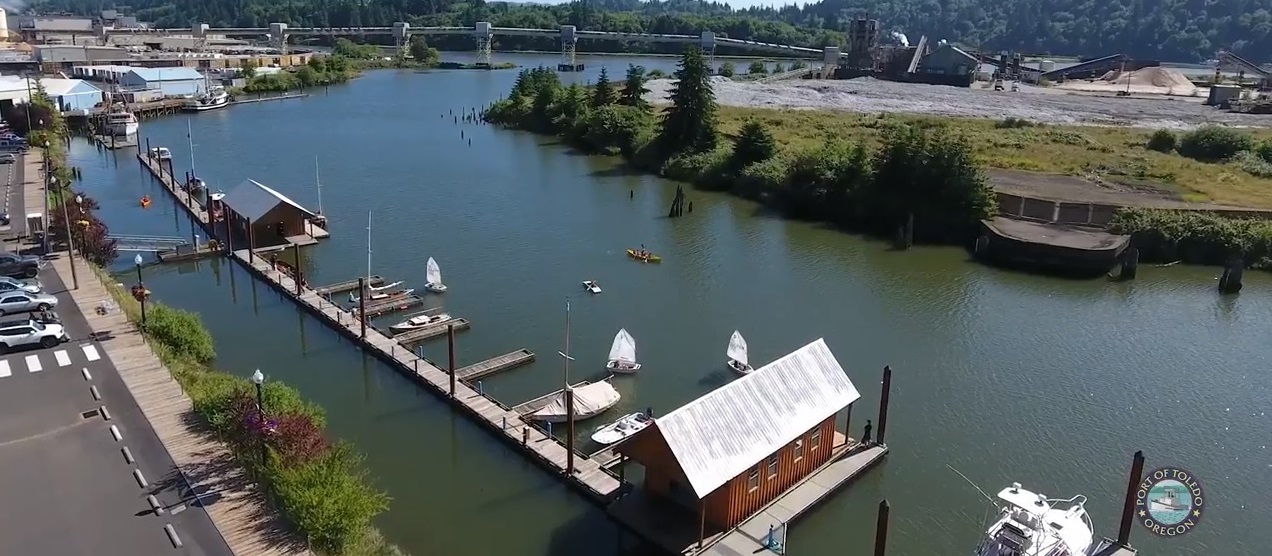 Yaquina River at Port of Toledo - map
Nearest town is Toledo, OR
Toledo, situated on a bend of the Yaquina River and surrounded by wooded hills, is just seven miles inland from the Central Oregon Coast, the only inland coastal community with a deep-water channel. The historic town cascades over the hillsides to the river. Once a bustling lumber mill town, Toledo's industries today include lively boat repair businesses and Port of Toledo facilities, which support the fishing industry; a vibrant arts community, and a modern paper products mill.
About the Yaquina River and Bay
Yaquina Bay is a semi-enclosed body of water with free connection to the Pacific Ocean, but also diluted with freshwater from the Yaquina River land drainage. The estuarine ecosystem of Yaquina Bay includes a rich diversity of habitats, species, and physical features. The Oregon Department of Fish and Wildlife (ODFW) identified four major subsystems of Yaquina Bay. Those are the marine, bay, slough, and riverine subsystems.
What's an estuary? An estuary is the tidal mouth of a large river where it meets the ocean. According to the National Oceanic and Atmospheric Administration, estuaries are critically impacted by human activity because they are "transitional areas between the land and sea, and between freshwater and saltwater environments" (oceanservice.noaa.gov). The Yaquina Bay Estuary is downriver of the Port of Toledo.
This river stretch was nominated by Barbara Dudley, U-DA-MAN Fishing Tournament