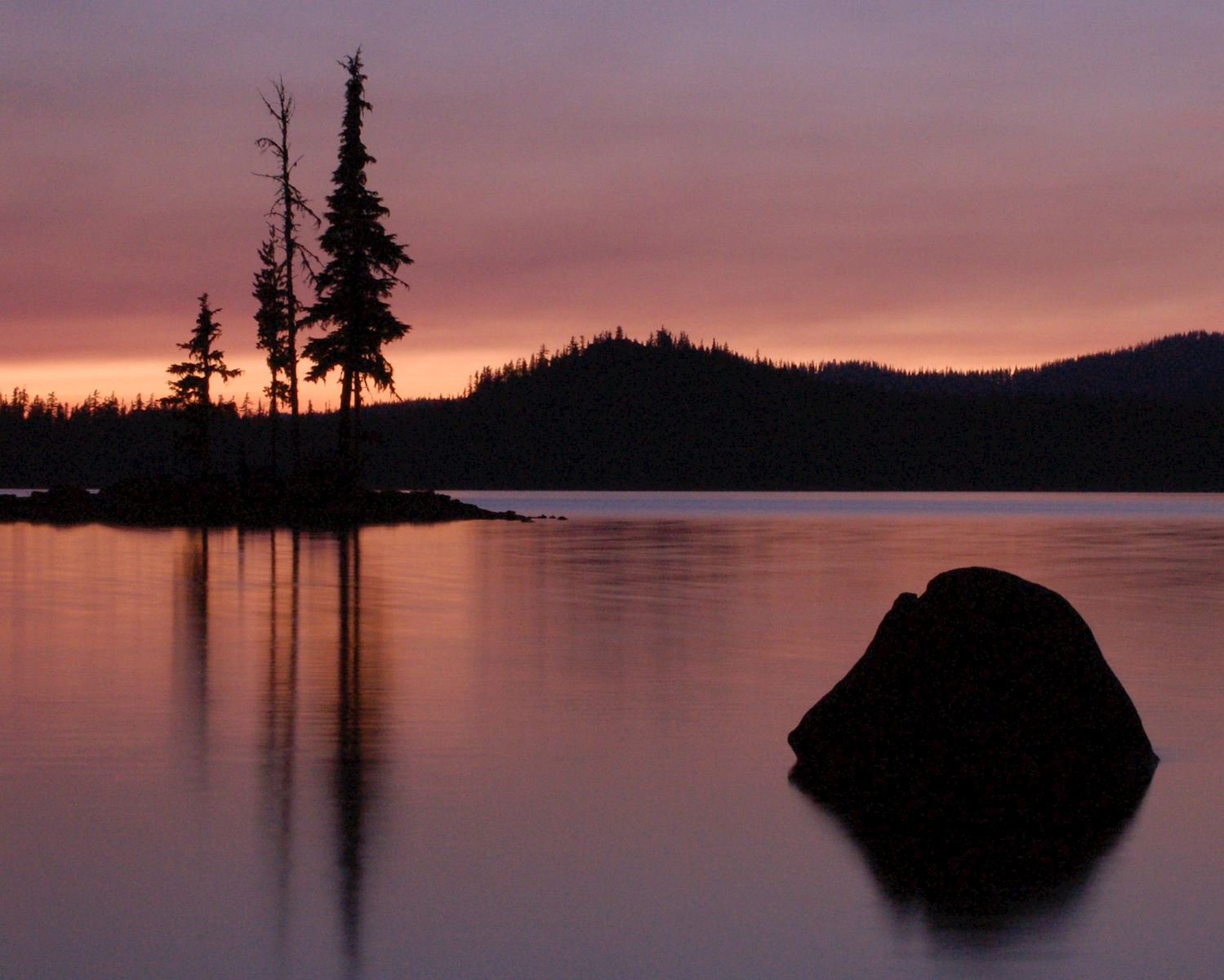 Waldo Lake at North Waldo Campground - map
Nearest town is Oakridge, OR
Waldo Lake sits high on the western slopes of the Oregon Cascades and is one of the largest natural lakes in Oregon. It has no natural inlet and empties into the North Fork Middle Fork Willamette River.
You can see through the pristine water of Waldo Lake to depths of 120 feet on a calm day. It offers a uniquely peaceful setting on the water and along remote shorelines, surrounded by forests of Douglas fir and Western Hemlock. Recreation in the area is abundant with the lake an ideal location for water activities like sailing, canoeing and swimming.
Help keep this river clean and healthy by adopting today! You can make a difference for this watershed and all who depend upon it.
---
About this State Scenic Waterway
Waldo Lake's 6,672 acres is a designated State Scenic Waterway.
Oregon's diversity of river systems contributes richly to our quality of life. Oregonians decided to protect special waterways in 1970 when they voted two-to-one to establish the Oregon Scenic Waterways Program. The program seeks to balance protection and use through cooperation between federal, state, and local agencies as well as individual property owners and those who recreate along a waterway. The program goals include:
Protect the free-flowing character of designated rivers;

Protect and enhance scenic and natural values, recreation, and fish and wildlife

Protect private property rights;

Encourage other agencies to act consistently with the goals of scenic waterways
This river stretch was nominated by Bridget Tinsley, State Scenic Waterways Program, 541-388-6236