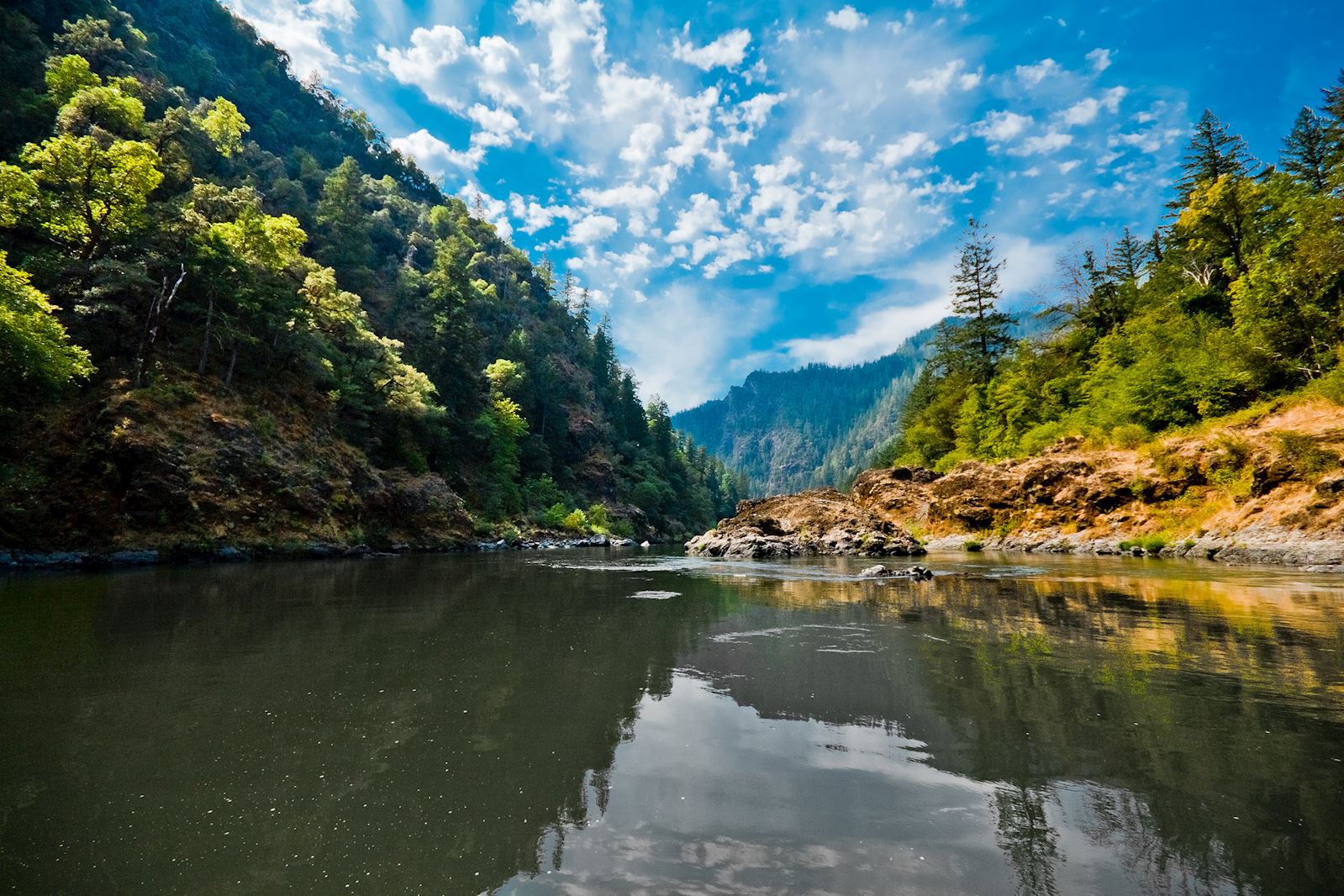 Rogue River at Matson Park - map
Nearest town is Grants Pass, OR

The Rogue River runs from its headwaters in the high Cascade Mountains in southwestern Oregon near Crater Lake National Park and the Pacific Ocean at Gold Beach.
The Rogue River is home to a variety of species, including chinook salmon, coho salmon, steelhead, cutthroat trout and green sturgeon. It is not uncommon to see black bears, deer, otters, great blue herons and ospreys looking for a meal of salmon. The Rogue River area sees over a half million visitors each year. Recreation opportunities include driving for pleasure, boating, fishing, guided motorized tour boat trips, guided whitewater fishing and float trips, camping, hiking, swimming, picnicking, wildlife viewing, sun bathing and gold panning.
Help keep this river clean and healthy by adopting today! You can make a difference for this watershed and all who depend upon it.
---
About this State Scenic Waterway
The Upper Rogue is a designated State Scenic Waterway between Crater Lake National Park and the Rogue River National Forest boundary (44 miles). The Lower Rogue between its confluence with the Applegate River and Lobster Creek Bridge is also a designated State Scenic Waterway (83 miles).
Oregon's diversity of river systems contributes richly to our quality of life. Oregonians decided to protect special waterways in 1970 when they voted two-to-one to establish the Oregon Scenic Waterways Program. The program seeks to balance protection and use through cooperation between federal, state, and local agencies as well as individual property owners and those who recreate along a waterway. The program goals include:
Protect the free-flowing character of designated rivers;

Protect and enhance scenic and natural values, recreation, and fish and wildlife

Protect private property rights;

Encourage other agencies to act consistently with the goals of scenic waterways

This river stretch was nominated by Sherri Laier, State Scenic Waterways Program, 541-888-4902 x 245