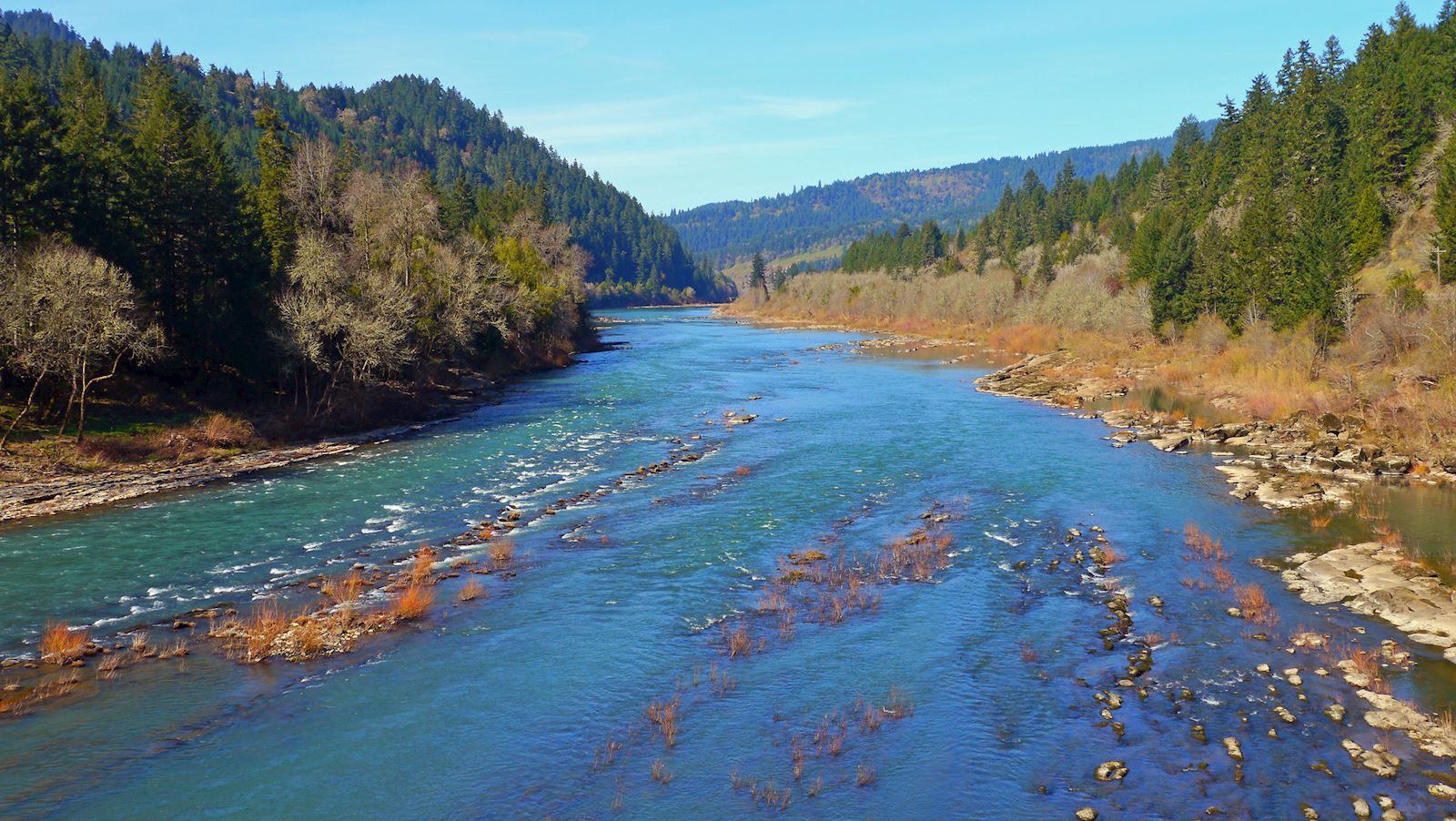 North Umpqua River at Horseshoe Bend Campground - map
Nearest town is Idleyld Park, OR
The North Umpqua River runs from its headwaters at Maidu Lake in the Mount Thielsen Wilderness of the Umpqua National Forest to join with the South Umpqua and continue as the Umpqua River all the way to the Pacific Ocean.
The river serves as needed habitat for a variety of resident and anadromous fish species, including summer and winter steelhead, fall and spring chinook, coho sea-run and cutthroat trout, and is distinguished from other rivers by the large and consistent numbers of native (non-hatchery) fish in the run. The area is readily accessible to a broad segment of the population and provides a variety of river-related recreation, such as boating activities, fly angling, developed and dispersed camping, day use picnicking and swimming, horseback riding, hiking, sightseeing, bicycling, photography, nature study and scenic driving.
Help keep this river clean and healthy by adopting today! You can make a difference for this watershed and all who depend upon it.
---
About this State Scenic Waterway
The North Umpqua River is a designated State Scenic Waterway between the Mount Thielsen Wilderness boundary and Lemolo Reservoir (7 miles), and between Soda Springs Dam powerhouse and Rock Creek (34 miles).
Oregon's diversity of river systems contributes richly to our quality of life. Oregonians decided to protect special waterways in 1970 when they voted two-to-one to establish the Oregon Scenic Waterways Program. The program seeks to balance protection and use through cooperation between federal, state, and local agencies as well as individual property owners and those who recreate along a waterway. The program goals include:
Protect the free-flowing character of designated rivers;

Protect and enhance scenic and natural values, recreation, and fish and wildlife

Protect private property rights;

Encourage other agencies to act consistently with the goals of scenic waterways
This river stretch was nominated by Laurel Hillmann, State Scenic Waterways Program, 503-986-0700