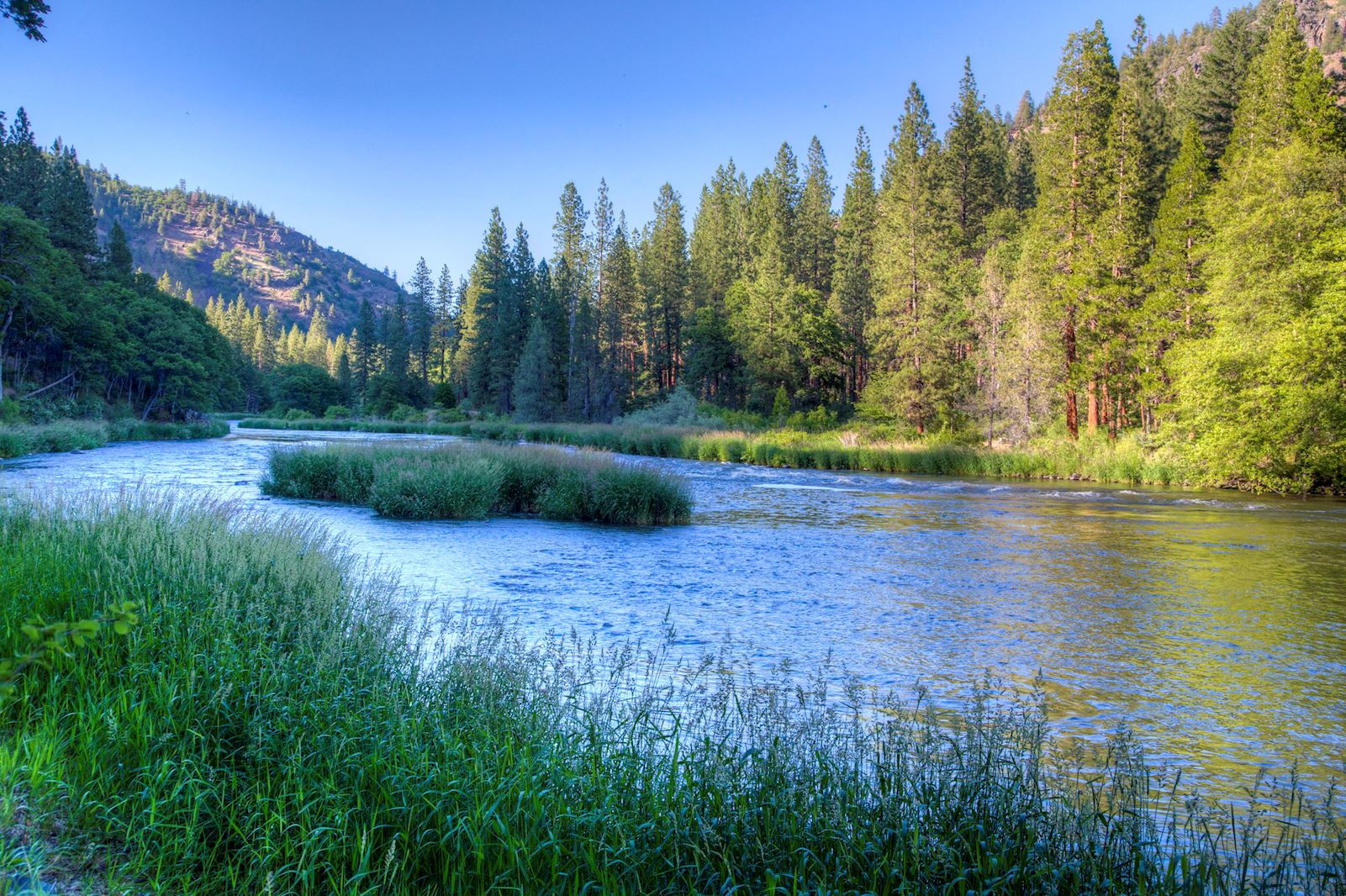 Klamath River at Topsy Campground - map
Nearest town is Keno, OR
The Klamath River runs from its headwaters in Oregon's high desert interior, bisecting the Cascade and Klamath Mountain Ranges to reach the Pacific Ocean in Northern California. Its route creates a diversity of habitats supporting a variety of wildlife. The Klamath River Basin was and is an important location for at least three Native American tribes.
Diverse wildlife (like unique rainbow trout subspecies), spectacular scenery, Native American cultural sites and gold rush era historical sites, combine to provide the setting for a spectacular and profound river experience. Other popular activities include camping, fishing and scenic four-wheel drive touring.
Help keep this river clean and healthy by adopting today! You can make a difference for this watershed and all who depend upon it.
---
About this State Scenic Waterway
The Klamath River is a designated State Scenic Waterway between John Boyle Dam powerhouse and the California state border (11 miles).
Oregon's diversity of river systems contributes richly to our quality of life. Oregonians decided to protect special waterways in 1970 when they voted two-to-one to establish the Oregon Scenic Waterways Program. The program seeks to balance protection and use through cooperation between federal, state, and local agencies as well as individual property owners and those who recreate along a waterway. The program goals include:
Protect the free-flowing character of designated rivers;

Protect and enhance scenic and natural values, recreation, and fish and wildlife

Protect private property rights;

Encourage other agencies to act consistently with the goals of scenic waterways
This river stretch was nominated by Sherri Laier, State Scenic Waterways Program, 541-888-4902 x 245