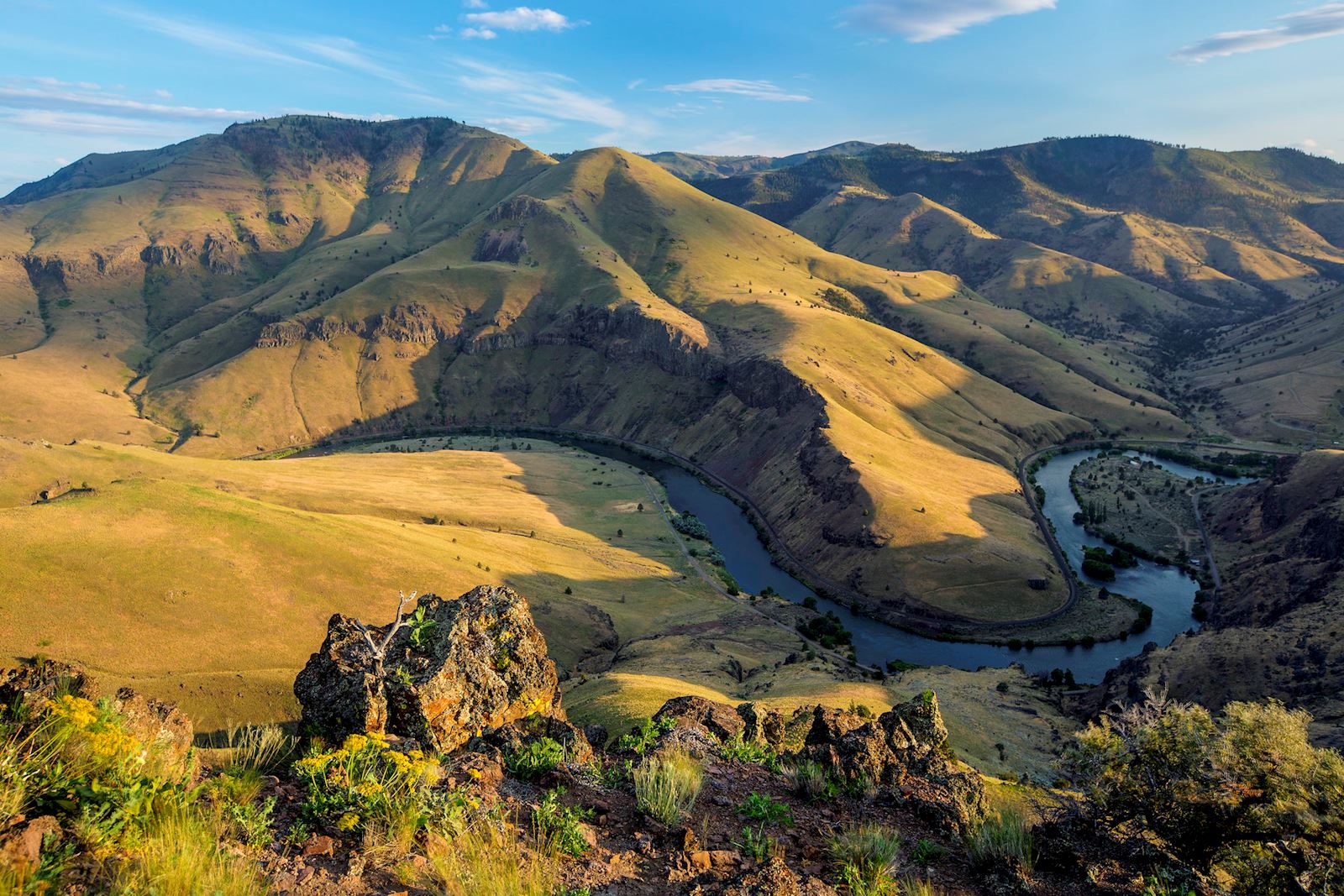 Deschutes River at Pelton Park - map
Nearest town is Madras, OR
The Deschutes River runs from its headwaters in the Cascade Mountains at Little Lava Lake to the Columbia River.
This river supports mule deer, bald eagles, golden eagles, ospreys, and other raptors. People like it too! With year-round, semi-primitive recreation opportunities such as fishing, hiking, backpacking, camping, kayaking, rafting, swimming, hunting and photography.
Evidence that rare and/or special activities took place in the river canyon areas is represented by lithic scatters or flaking stations, shell middens, rock shelters, rock features and rock art. These sites have the potential to contribute to the understanding and interpretation of the prehistory of the Deschutes River and the region and are considered to eligible for inclusion in the National Register of Historic Places.
Help keep this river clean and healthy by adopting today! You can make a difference for this watershed and all who depend upon it.
---
About this State Scenic Waterway
The Lower Deschutes River is a designated State Scenic Waterway between Pelton Dam and the Columbia River (100 miles). The Upper Deschutes River is also designated a State Scenic Waterways for various segments between its headwaters at Little Lava Lake and Lake Billy Chinook (97 miles).
Oregon's diversity of river systems contributes richly to our quality of life. Oregonians decided to protect special waterways in 1970 when they voted two-to-one to establish the Oregon Scenic Waterways Program. The program seeks to balance protection and use through cooperation between federal, state, and local agencies as well as individual property owners and those who recreate along a waterway. The program goals include:
Protect the free-flowing character of designated rivers;

Protect and enhance scenic and natural values, recreation, and fish and wildlife

Protect private property rights;

Encourage other agencies to act consistently with the goals of scenic waterways
This river stretch was nominated by Bridget Tinsley, State Scenic Waterways Program, 541-388-6236