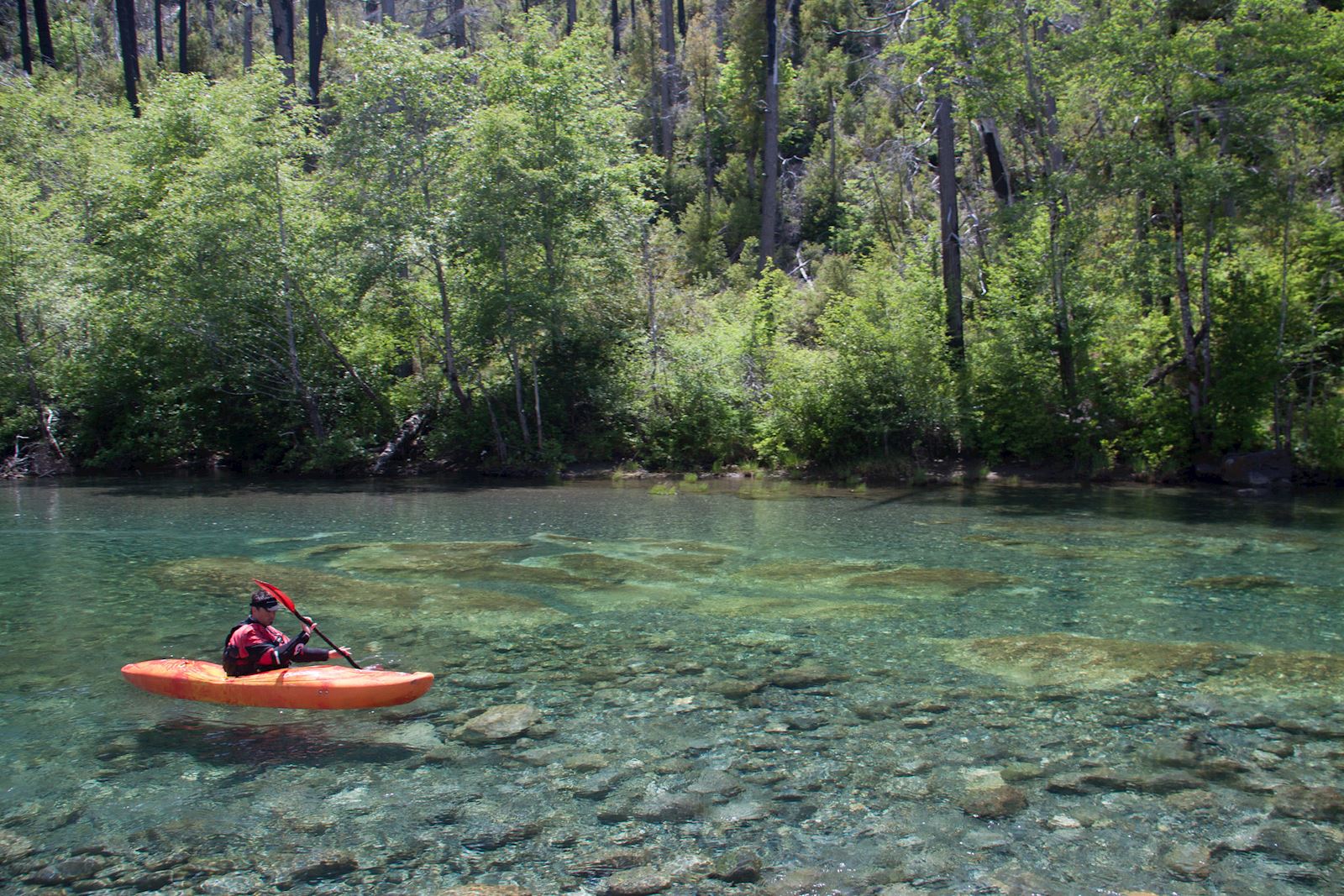 Chetco River at Alfred A. Loeb State Park - map
Nearest town is Brookings, OR

The Chetco River runs from its headwaters in the Kalmiopsis Wilderness to the Pacific Ocean, dropping 3,700 ft over 55 miles.
The Chetco River supports populations of anadromous winter steelhead, fall Chinook salmon and sea-run cutthroat trout. The Chetco provides excellent spawning and rearing habitat and has some of the highest salmonid smolt returns of any coastal stream in Oregon.
The Chetco River and its adjacent corridor also offers many recreational opportunities. People love the Chetcho: whether salmon and steelhead fishing and whitewater kayaking in winter or four-wheel driving, swimming, boating, camping, sightseeing and picnicking in summer.
Primary transportation routes within the river corridor are the North Bank Chetco River Road (#1376), the South Bank River Road (#1205) and associated spur roads. Recreationists can access the recreational and scenic river segments and launch boats in several locations, including Miller, Nook, Redwood Riverbars; upper and lower South Fork Camps; the Low-water Bridge Site; Forest Road #1917-067; and the dispersed campsite at Steel Bridge. Various trails access the river, both maintained and unmaintained.
Help keep this river clean and healthy by adopting today! You can make a difference for this watershed and all who depend upon it.
---
About this State Scenic Waterway
The Chetco River is a designated State Scenic Waterway between Steel Bridge and Alfred A. Loeb State Park (14 miles).
Oregon's diversity of river systems contributes richly to our quality of life. Oregonians decided to protect special waterways in 1970 when they voted two-to-one to establish the Oregon Scenic Waterways Program. The program seeks to balance protection and use through cooperation between federal, state, and local agencies as well as individual property owners and those who recreate along a waterway. The program goals include:
Protect the free-flowing character of designated rivers;

Protect and enhance scenic and natural values, recreation, and fish and wildlife

Protect private property rights;

Encourage other agencies to act consistently with the goals of scenic waterways

This river stretch was nominated by Sherri Laier, Oregon State Scenic Waterways Program, 541-252-7055