Thank you volunteers, partners, and sponsors!
Pick It Up, Portland! Friday, June 25 and Saturday, June 26
---
During this two-day, city wide litter cleanup event a total of 1,515 volunteers removed an estimated 14,025 pounds of trash from business fronts, parks, and neighborhoods at 26 projects throughout the Rose City. Volunteers collected large items like couches, pieces of furniture, and car tires, as well as small pieces of litter like bottle caps, cigarette butts, and plastic bottles.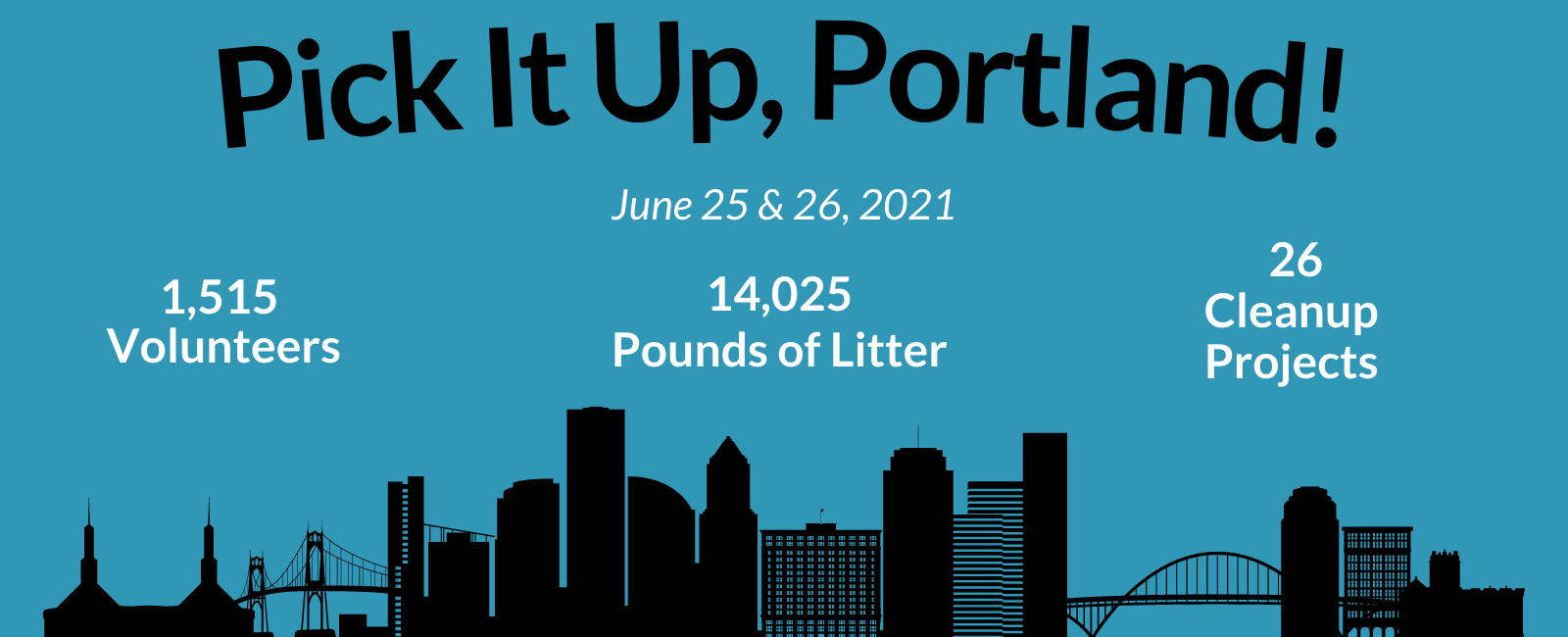 On Friday, SOLVE hosted six cleanup projects on both the east and west side's of the Rose City. On Saturday, volunteer leaders took the reins and supported 20 additional community focused cleanups. SOLVE is grateful for the Portlander's who are pitching in and cleaning up! Thank you for your time and efforts.
---
SOLVE supports statewide projects year-round, every week and weekend. Check out our Events Calendar to find a project near you.
Are you interested in sponsoring Pick It Up, Portland!? Contact Hadley@solveoregon.org to learn more about sponsorship opportunities.