Friday, June 24 and Saturday, June 25
Pick It Up, Portland! is a two-day, city-wide event focusing on litter removal throughout our communities. Spend the day outside, improve the environment and connect with your neighbors at any of the below events!
Join SOLVE staff on Friday, June 24, 9 AM - 11 AM
---
Join community-led events on Saturday, June 25!
Calling SOLVE Leaders! Join the effort and host an event on June 25!

Want to support but don't know where to start? Become a SOLVE Leader!

---
Thank you, 2021 volunteers!
In 2021, a total of 1,515 volunteers came together and removed an estimated 14,025 pounds of trash from business fronts, parks, and neighborhoods at 26 projects throughout Portland. Volunteers collected large items like couches, pieces of furniture, and car tires, as well as small pieces of litter like bottle caps, cigarette butts, and plastic bottles.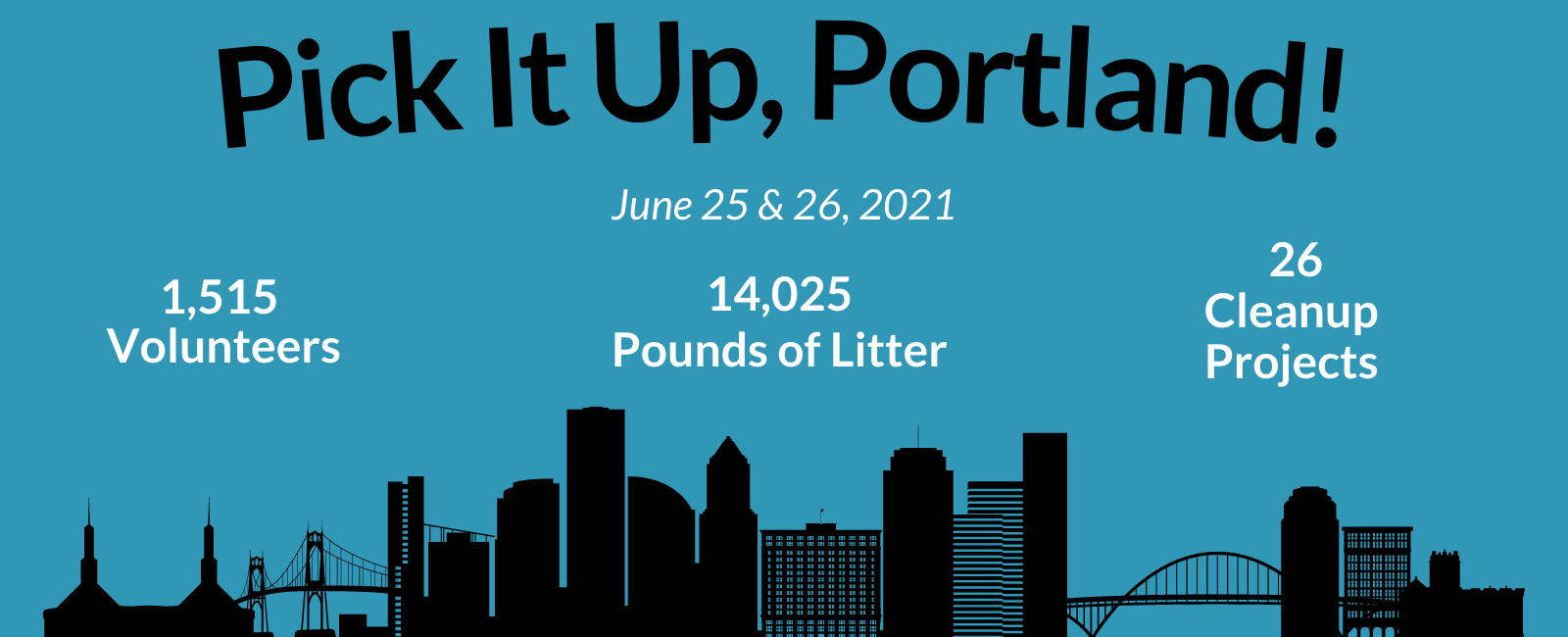 ---
SOLVE supports statewide projects year-round, every week and weekend. Check out our Events Calendar to find a project near you.
Are you interested in sponsoring Pick It Up, Portland!? Contact larissa@solveoregon.org to learn more about sponsorship opportunities.