Opportunity Details
Watershed Discovery Day Cleanup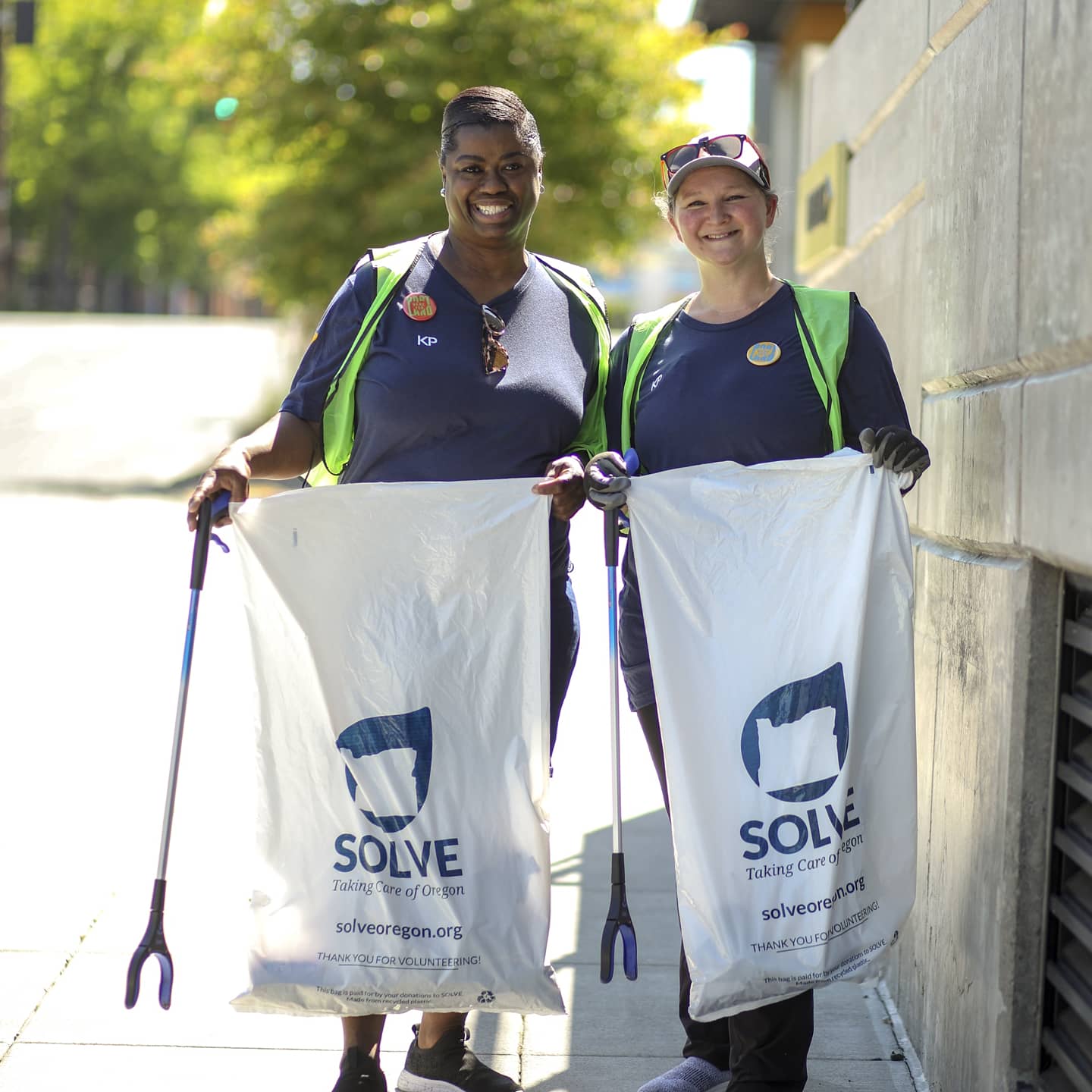 Join us on Saturday, June 10th as we celebrate the SOLVE Summer Waterway Cleanup Series, in partnership with Clackamas Water Environment Services, Depave, Bobs Red Mill, World Salmon Counsel, and the Johnson Creek Watershed Council! We will be removing harmful litter helping to keep our streams, rivers, and community clean and healthy!
After the cleanup, come hang at Kellogg Creek Park for a Family friendly Community Educational Event and learn about the importance of keeping our watershed vibrant: Follow your very own Watershed Discovery Day passport to multiple family-friendly booths to discover how you can contribute to healthy streams, protect wildlife in your neighborhood, and win prizes. Collect a passport stamp from each booth for a bonus giveaway!
Neighborhood Cleanup 9:00AM-11:00PM
Watershed Discovery Day at Kellogg Creek Park 11:00PM-2:00PM
Click here to register to receive updates about this event
Important Informaton: DO NOT PARK IN THE BOAT TRAILER PARKING SPACES! Please use this address for the event: 11525 SE McLoughlin Blvd, Milwaukie, Oregon Link to Google Maps. Parking at the event is limited and we're asking everyone to park in the City of Milwaukie's downtown parking lot.
Advanced Registration: Is highly suggested but not required. Please sign up (green button below) ahead of time to guarantee your spot.
Meeting Location: Volunteers will meet in front of the Kellogg Creek Water Resource Recovery Facility and then fanning out for a dispersed litter cleanup. Look for the SOLVE signs!
Address: 11525 SE McLoughlin Blvd , | Map Link
What to Bring: If you bring personal belongings, please bring a backpack so you can pick up trash hands-free. Dress appropriately for the weather with a hat, closed-toed shoes, and long pants. Remember to stay hydrated by bringing water and taking frequent breaks.
What's Provided: SOLVE will provide trash grabbers, trash bags, work gloves, and high-vis vests.
Restrooms: Restrooms will be provided but may not be wheelchair accessible.
Parking: DO NOT PARK IN THE BOAT TRAILER PARKING SPACES! Parking is limited at the park! so consider carpooling, taking public transit, or walking/biking to Kellogg Creek Park! We're asking everyone to park in the City of Milwaukie's downtown parking lot.
Transit: Take MAX Orange Line to Milwaukie/Main St. Walk 9 minutes to the meeting location or take the bus to SE 21st & Washington (i.d.7136) served by the 29, 32, 33, and 34 buses.
Accessibility: This area is accessible for folks with mobility concerns.
Translation Services: There will be a Spanish speaker present at this event.
Youth Volunteers: Volunteers 13 and under must be accompanied by an authorized adult.
Groups: If you are volunteering with multiple people for this event please register as a Team. See this short guide for how to register as a Team SOLVE | How-To-Guide (solveoregon.org).
Contacts: Contact Estrella Valdez at estrella@solveoregon.org or work phone at (971) 346-2707 (this number only accepts calls, not texts) with any questions about this event. Se Habla Espanol!
Thank you to our partners and sponsors:

Litter Cleanup, Trail Maintenance
Age Minimum (with Adult): 1+, Minimum Age:14+
Please wait...
Log in or Register
In order to register for this opportunity you must log in to an existing account or register to create a new account.
Sign up with a team
This link allows you to participate in this opportunity with a team. When you click on the link you will have the option to:
Choose an existing team you're already a member or captain of, or
Create a new team to sign up.
Signup Questions
Please respond to the following questions in order to signup for this opportunity:
Please wait...
E-mail