Invasive Plant Removal, Litter Cleanup
Age Minimum (with Adult): 13+, Minimum Age:18+
Spooky Sandy Stewardship Party! Se habla español
JJoin us in removing invasive plants to restore native vegetation to provide shade and cooler temperatures for endangered salmon in Beaver Creek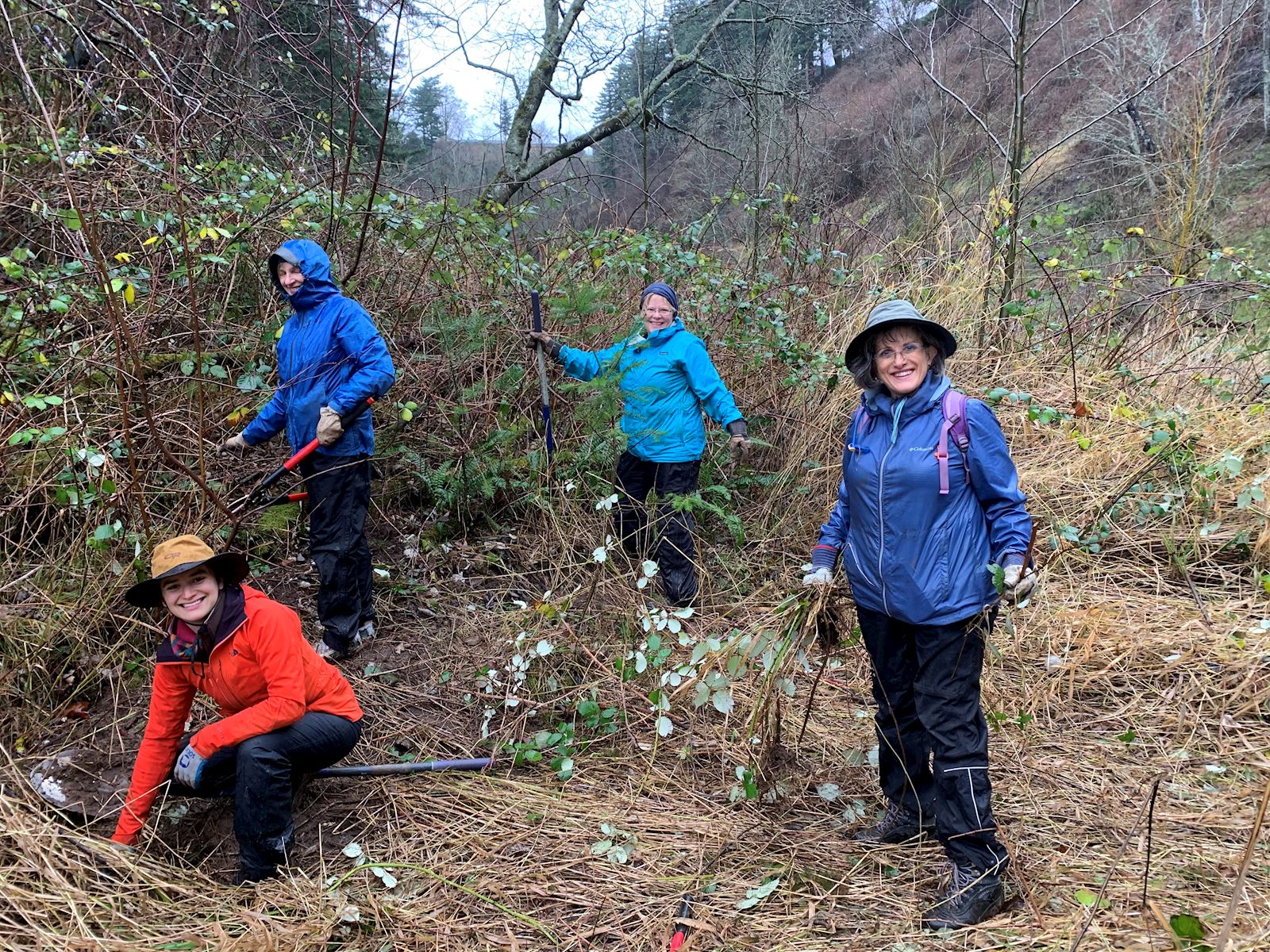 We'll remove invasive blackberry strangling native plants, and pick up trash along the way. Later in the year we will plant more natives. Community leader Becca Strohm will give an overview of Beaver Creek ecology.
Please bring your own gloves, clippers, or other tools, if you are able. If you don't have any, we have some you can use. Due to COVID, please also bring your own snacks and warm beverages. Dress in layers and be prepared for wet and rainy conditions. Costumes are optional :). This event is family friendly.
This event is a partnership between Sandy River Watershed Council, SOLVE, and the City of Troutdale.
Personal que hablan español presente.
Register here: https://www.eventbrite.com/e/spooky-sandy-stewardship-party-tickets-122438245087
Please wait...
Log in or Register
In order to register for this opportunity you must log in to an existing account or register to create a new account.
Signup with team
This link allows you to participate in this opportunity with a team. When you click on the link you will have the option to:
Choose an existing team you're already a member or captain of, or
Create a new team to sign up.
Signup Questions
Please respond to the following questions in order to signup for this opportunity:
Please wait...
E-mail