Litter Cleanup, Litter Cleanup
Age Minimum (with Adult): 1+, Minimum Age:13+
Pick It Up Portland | Slab Town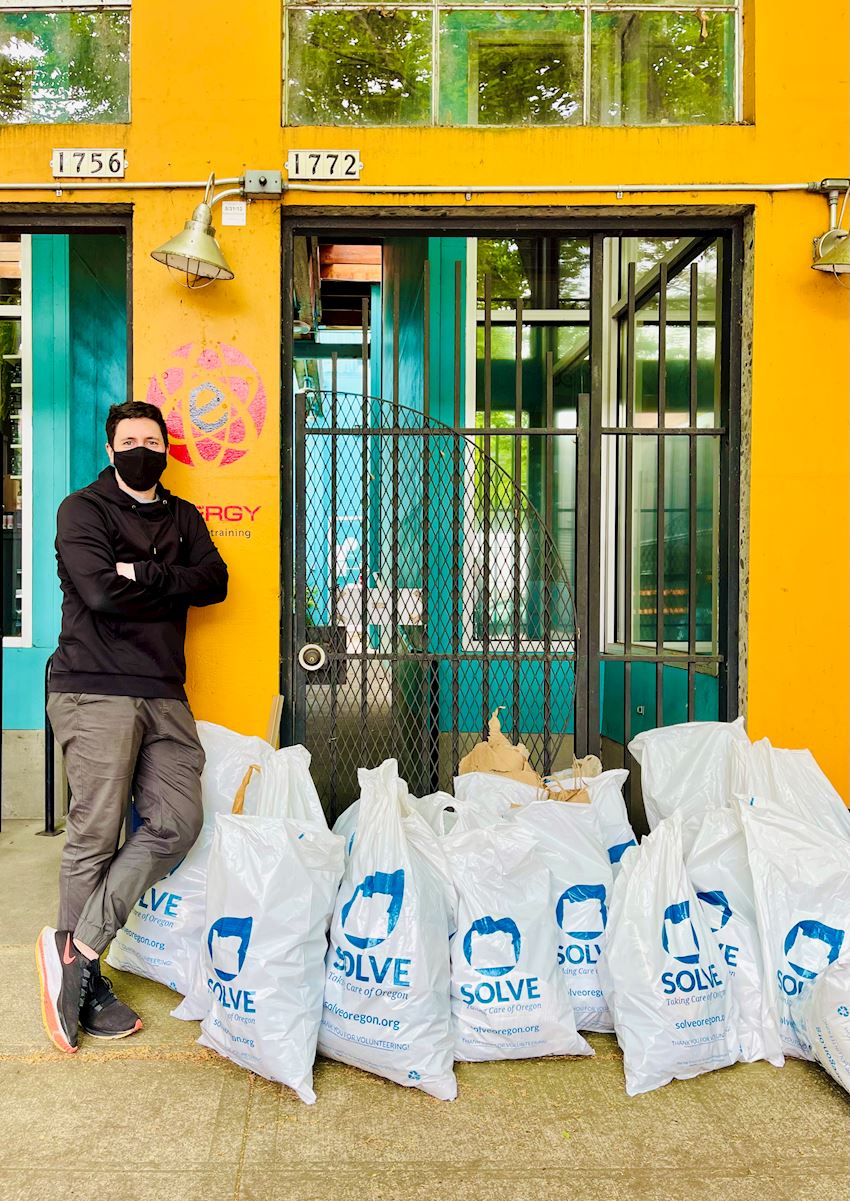 ---
Join community members and staff from Mindrite Dispensary for a cleanup event in Slabtown! We will meet outside of MindRite Dispensary on the sidewalk to get supplies, hear a quick safety talk then head out to have fun and clean up the community. Snacks and water will be provided for volunteers. This event is a litter cleanup and will not include graffiti removal. Help keep Portland clean and healthy and ensure it can be enjoyed by all!
---
When: Saturday June 26th, 10:00am - 12:00pm

Staggered Check-In: To avoid a crowd at check-in, arrive anytime between 10:00 - 10:30 am for check-in. Event will run until 12:00 am.

Where: We will be meeting outside of MindRite at: 1780 NW Marshall St
Portland, OR 97209. We will have a table set up outside with everything people need including sign-up sheets in case they didn't signup online. You can't miss us!

Getting There/ Parking: Walking/biking/taking Trimet to the event is encouraged. Here is a link showing what Trimet Bus stops are near 1780 NW Marshall St. Paid street parking is also available.

What's Provided: Heavy-duty garbage bags, litter grabbers, high-vis vests, and gloves are provided to all participants that need them.

What to Bring: Please come wearing a mask, water and/or a snack, long pants, and closed-toed shoes. If you want to bring your own gloves, litter grabber, litter bag, or bucket, please do. Otherwise, all cleanup gear will be provded. Dress for the weather. This event will go on rain or shine.

Advanced Registration: Pre-registration is required! Please sign up (Green Button Below) ahead of time so we know how many volunteers to expect and to fill out the volunteer waiver form.

COVID Safety: All volunteers are instructed to wear a face covering and to observe social distancing throughout the cleanup. Children are welcome but must be accompanied by an attentive adult.

Restrooms: Restrooms will not be available so plan accordingly.

Youth Volunteers: This event is family-friendly and open to kids and adults of all ages. Volunteers under 18 must be accompanied by a responsible adult. Youth volunteers ages 13-17 can also create their own SOLVE account online. A youth volunteer can attend without their guardian if they print out and bring a signed youth waiver form. Find the link to the youth waiver form here. Youth Waiver Form

Contact: For questions, please contact Stephen Davenport at davenport.stephen3@gmail.com.
Come make new friends while making a difference in your community!
---
Please wait...
Log in or Register
In order to register for this opportunity you must log in to an existing account or register to create a new account.
Signup with team
This link allows you to participate in this opportunity with a team. When you click on the link you will have the option to:
Choose an existing team you're already a member or captain of, or
Create a new team to sign up.
Signup Questions
Please respond to the following questions in order to signup for this opportunity:
Please wait...
E-mail