Opportunity Details
Hawthorne Blvd Cleanup (Sunnyside/Richmond section)
---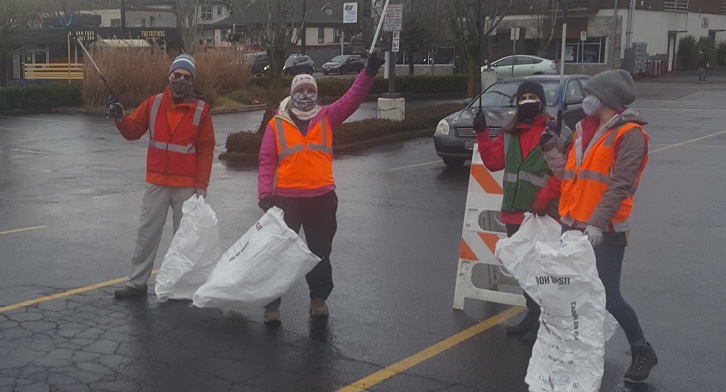 ---
Come join your fellow Sunnyside and Richmond neighbors to clean up our special corner of Portland and show our neighborhood a little love! Rain or shine, join us to improve our community and pick up the litter before it washes down the storm drains and out to the ocean. Hawthorne Blvd is such a special place and we can all work together to keep it that way!
---
When: Saturday March 13, 2:00 - 4:00pm
Advanced Registration: Pre-registration is required! Please sign up (Green Button Below) ahead of time so we know how many volunteers to expect and to fill out the volunteer waiver form.
Where: Meet up in the Umpqua/Toadstool parking lot across the street from Dairy Hill on SE 36th on the north side of Hawthorne Blvd. MAP LINK
Getting There/Parking: Walking, biking or taking Trimet to the event is encouraged. Street parking is available on Hawthorne and on side streets. Please do not park in the Umpqua/Toadstool parking lot since we are already using some parking spots for our check-in area and regular customers need some parking too.
What's Provided: Heavy-duty garbage bags, litter grabbers and vinyl gloves are provided to all participants that need them.
What to Bring: Please come wearing a face covering, closed-toed shoes, and bring a filled reusable water bottle. If you have your own gloves, litter grabber, litter bag, or 5 gallon bucket, you are welcome to bring those as well.
COVID Safety: Wear a face covering. Observe social distancing throughout the cleanup. Children are welcome but must be accompanied by an attentive adult.
Restrooms: Only limited restroom access is available in nearby businesses. Please plan accordingly.
Accessibility: The check in location will be in an area that is wheelchair accessible. The majority of the cleanup area is on city sidewalks that are wheelchair accessible.
Questions? Please contact Vincent Dawans, event leader, with any questions you may have. dawansv@gmail.com

---
Age Minimum (with Adult): 1+, Minimum Age:16+
Please wait...
Log in or Register
In order to register for this opportunity you must log in to an existing account or register to create a new account.
Signup with team
This link allows you to participate in this opportunity with a team. When you click on the link you will have the option to:
Choose an existing team you're already a member or captain of, or
Create a new team to sign up.
Signup Questions
Please respond to the following questions in order to signup for this opportunity:
Please wait...
E-mail