Litter Cleanup, Trail Maintenance
Age Minimum (with Adult): 1+, Minimum Age:13+
Bear Creek Stewardship Day Fall 2019 Cleanup – Lynn Newbry Park, Talent
Thinking of doing something for your community on September 28, 2019?
RVCOG and their partners invite all community members to join them in an effort to keep Bear Creek clean. We are picking up trash and debris along the Bear Creek Greenway on September 28, 2019 from 9 am to 12 pm. A check-in booth will open at 8:30 am. There will be a check-in booth adjacent to the Bear Creek Greenway in Lynn Newbry Park. All cleanup gear is being provided by SOLVE and their local partners. We ask participants to wear comfortable clothes and footwear (no open toed shoes) appropriate for the kind of work and weather we will expect for the day.
The event is part of the Bear Creek Stewardship Day effort, a series of clean up events along Bear Creek in the cities of Ashland, Talent, Phoenix, Medford and Central Point. The event is sponsored by SOLVE, a non-profit organization, as part of their Adopt-A-River Program. For more information regarding the Bear Creek Stewardship Day events and registering for an event, please go to: www.bearcreekstewards.org.
We encourage participants to walk or bike to these check in locations along the Bear Creek Greenway. Parking will be available at Lynn Newbry Park. Volunteers should meet at the check in/out locations to be given information, clean up materials, and equipment for the event.
Map and Directions:
Take West Valley View Road eastbound from Highway 99 in Talent. Cross I-5 and turn right onto Siskiyou View. The Park is on the left of Siskiyou View. Parking is available at the Park.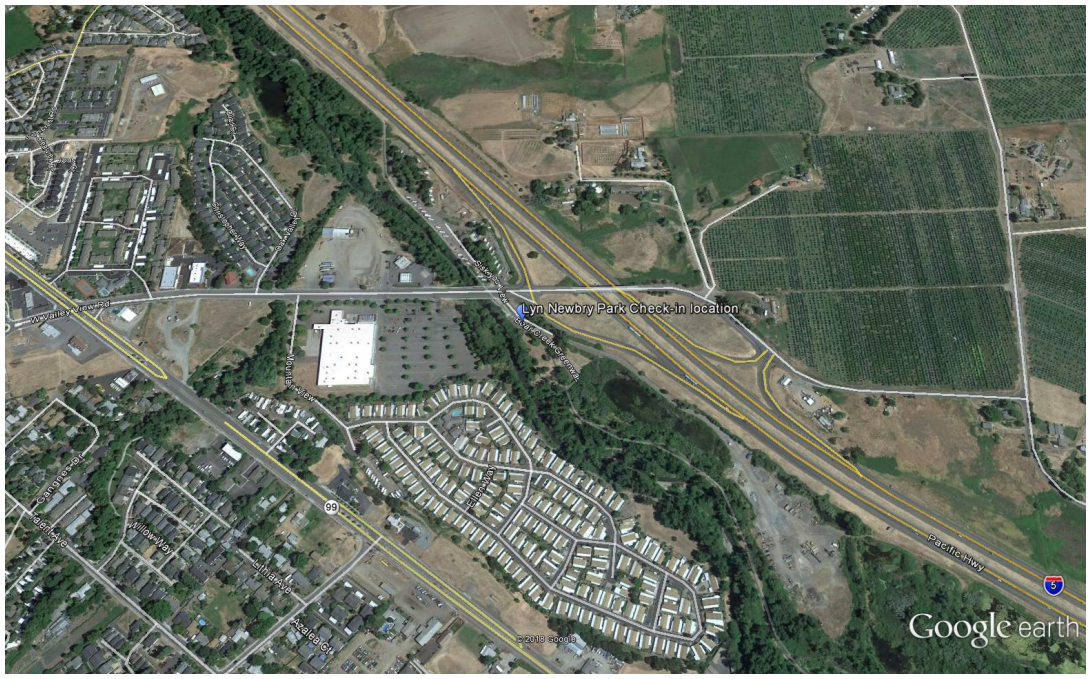 Please wait...
Log in or Register
In order to register for this opportunity you must log in to an existing account or register to create a new account.
Signup with team
This link allows you to participate in this opportunity with a team. When you click on the link you will have the option to:
Choose an existing team you're already a member or captain of, or
Create a new team to sign up.
Signup Questions
Please respond to the following questions in order to signup for this opportunity:
Please wait...
E-mail