Site Maintenance, Invasive Plant Removal
Age Minimum (with Adult): 15+, Minimum Age:15+
Gingles (pronounced "Jingles") Cemetery Sunday Clean Up Day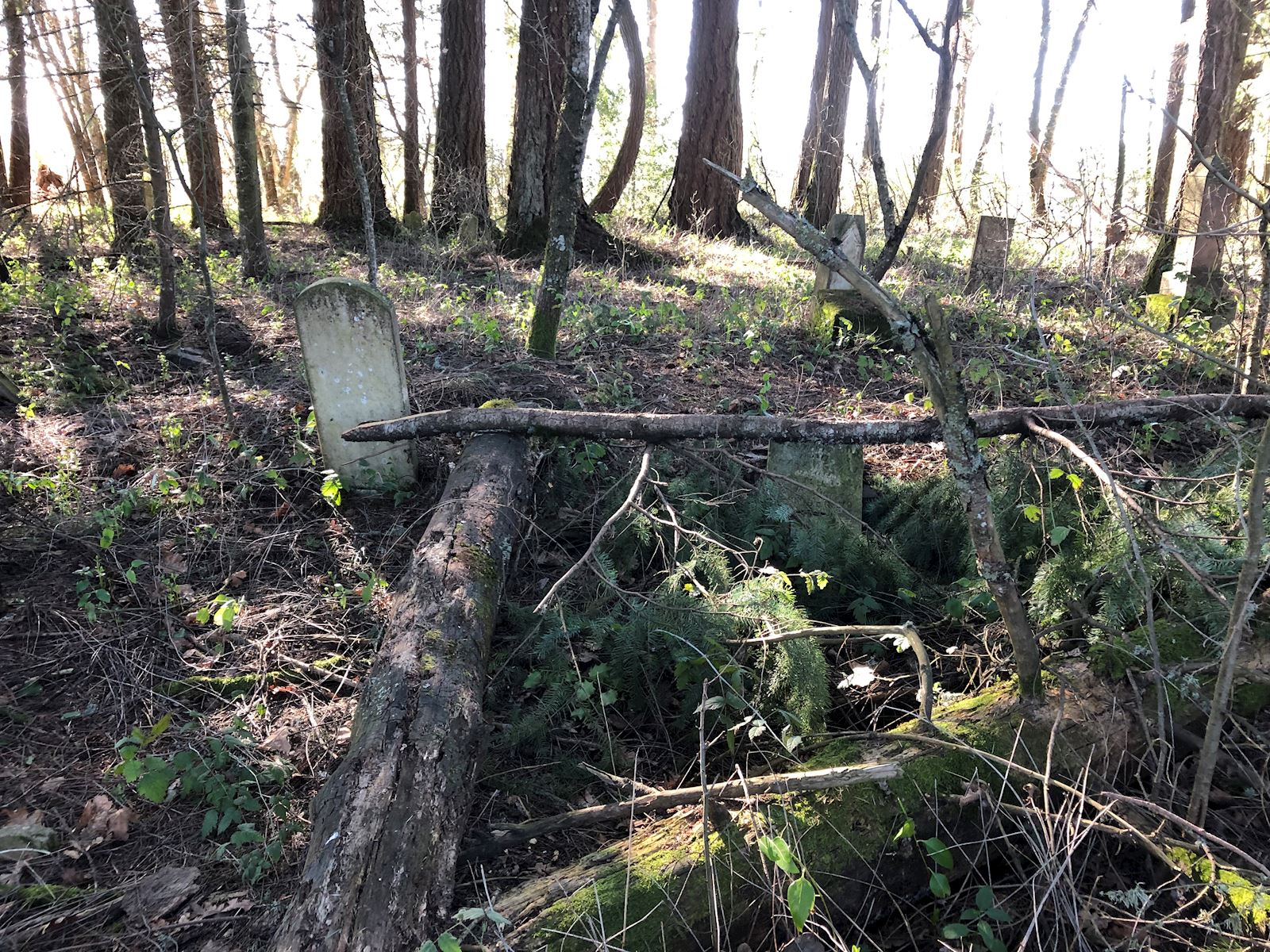 Gingles Cemetery is located in Benton County, Oregon. It probably originated as a family burying ground. The cemetery is one of the oldest in Benton County and is on the former Donation Land Claim of James Gingles. The earliest death date marked on a tombstone is 1852, when Hiram Hardie was buried. Since there are unmarked graves, it is possible that there were earlier burials. It is said that the first burial here was a Mr. Miller, a brother of Mrs. Gingles, who died just before reaching Benton County on his way from the east. The cemetery was never plotted and after the building of nearby North Palestine Church in the 1880s, and the establishment of a cemetery there, Gingles Cemetery fell into disuse. Rick Pyburn, who found that some of his relatives were buried there, purchased the cemetery from the prior owners for one dollar and has been working on restoring the grounds. The property is entirely surrounded by privately owned land and Rick negotiated with two of the owners to allow him to build a drive to access the cemetery. http://www.ginglescemetery.talkinghawk.com/
Project Activities: The cemetery is very overgrown and lots of underbrush, scattered branches, and duff needs to be cleared out. Be prepared for lots of physical activity such as raking, cutting and moving debris. The first group of volunteers to arrive will be tasked with creating a pathway for others to use to dispose of debris.
Meeting Location: The owner of the farm of the drive into the cemetery will allow volunteers to park at their barns and then a few vehicles will shuttle folks closer to the cemetery.
What to Wear and Bring: Poison oak is pervasive so you must dress in long sleeves and long pants. Bring good heavy gloves, loppers, hand saws, and rakes. Wear boots or heavy sneakers/shoes.
Food and other available items: A port-a-potty will be rented for the day. Lunch, snacks, and drinks will be provided. We will purchase cleaning cloths to wipe your face and hands in case you get into the poison oak. Some equipment may be available but it is best if you can bring your own.
Meet at 9 AM, official end is at 4 PM with lunch provided and breaks throughout.
Please wait...
Log in or Register
In order to register for this opportunity you must log in to an existing account or register to create a new account.
Signup with team
This link allows you to participate in this opportunity with a team. When you click on the link you will have the option to:
Choose an existing team you're already a member or captain of, or
Create a new team to sign up.
Signup Questions
Please respond to the following questions in order to signup for this opportunity:
Please wait...
E-mail