Disposal Grants for Metro Area
---
Purpose
SOLVE is providing disposal reimbursement grants to SOLVE Leaders from July 1, 2021 through June 30, 2022 thanks to generous funding provided by Metro. Your project must be within the Portland metro area to qualify to the Metro Disposal Reimbursement Grant. The purpose of this grant is to help you create effective and sustainable volunteer projects by off setting the cost of litter disposal.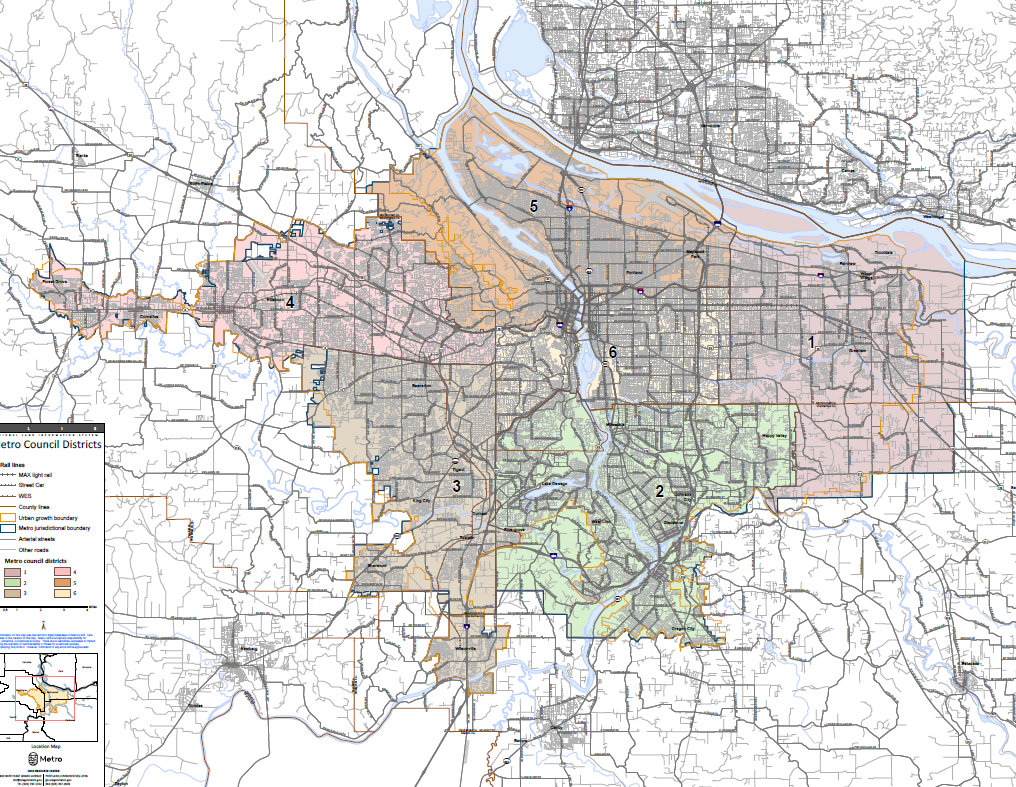 Eligibility
You must be partnering with SOLVE for your volunteer project. Approval for a disposal grant is based on location of your project. You must be within Metro's service area to qualify. Please see the map above. There is no funding limit for this reimbursement for any disposal expenses including dumpsters, delivery, or transfer station fees, but all planned purchases must be discussed with your SOLVE Program Coordinator before you make an expense.

SOLVE Leaders may apply for multiple disposal reimbursements within the eligible location and that take place before the end of the program. This opportunity ends June 30, 2022.
Location
Disposal grants can only be used for cleanups taking place within the Portland metro.
Grant Use
SOLVE Small Grants are designed to help offset some of the on-the-ground costs for a project.
Examples of how a disposal grant can be used:
Ordering a dumpster

Waste disposal fees
Examples of how a disposal grant cannot be used:
Wages

Volunteer transportation expenses (i.e. fuel, car/bus rental, etc.)

Food, gifts or parties for volunteers

Personal equipment, phone bills

Fundraising activities

Pesticides or herbicides

Publication and distribution of promotional items (posters, signs, flyers) - we will update this page if this item is covered again through our small grants.

Supplies used for activities outside SOLVE's focus areas. SOLVE's focus areas are: cleanup of litter and illegal dumpsites, non-native invasive plant removal, planting of native trees and shrubs, and monitoring and maintenance of restoration sites.