Invasive plants have been cleared and natives have been planted...what's next?
What would happen if restored native plant sites are not maintained? Unfortunately, invasive plants could quickly regrow if they are not weeded out. Lack of water can also kill natives during those first few summers when roots are developing.
You Can Help!
In order to continue to develop, restoration sites must be maintained for at least the first five years following restoration. Specific maintenance activities depend on the needs of the site but may include those listed below.
Mulching
One way to help young native plants survive is by applying mulch. Mulching:
Provides ground cover to control weeds and protect soil (limits erosion).

Retains moisture.

Provides nutrients for plants. Applying mulch which includes compost provides the most nutrients to young plants, but all types of mulch will provide nutrients as it decomposes.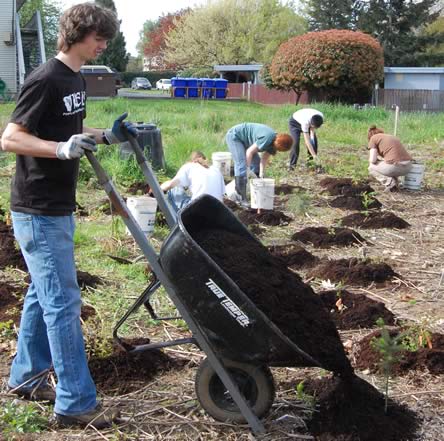 "Coffee Bagging"
Another very effective way to protect young trees, control weeds, and retain moisture is to install used coffee bean bags around them. The bags are made of jute, a type of grass that will decompose in a few years.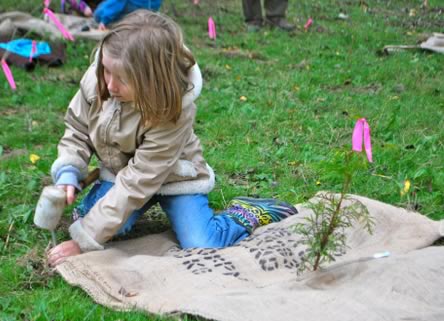 Installing Protective Cages
Installing cages around young trees and other native plants protects them from wildlife such as beavers and deer that might otherwise eat them before they have a chance to mature.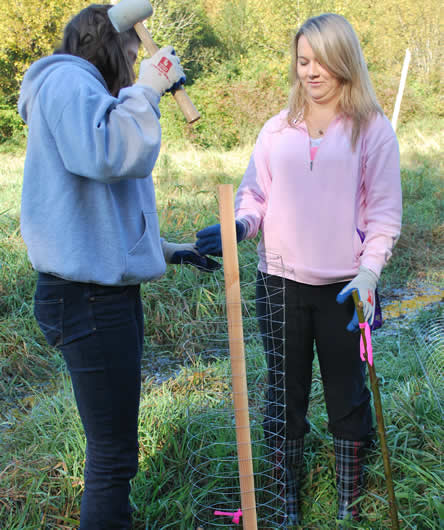 Weeding
Unwanted plants compete with natives for nutrients, water, and sunlight. Removing weeds increases the survival rates for beneficial plants
Watering
Native plants are more resilient, but all plants need water to survive. Eventually the roots of these native plants will be strong and long enough to reach water on their own, but in the first years after being planted they need more assistance. Saturating the ground 3-4 times over the summer should be enough in most cases. Be sure the water penetrates deep into the soil to encourage root growth.
---
Monitoring
It is important to monitor the following to determine the effectiveness of restoration efforts and what additional maintenance activities may be necessary:
Vegetation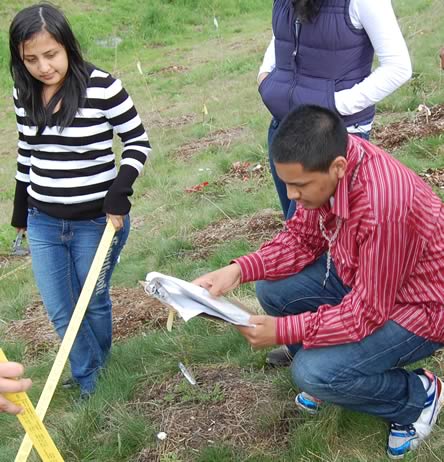 Water Quality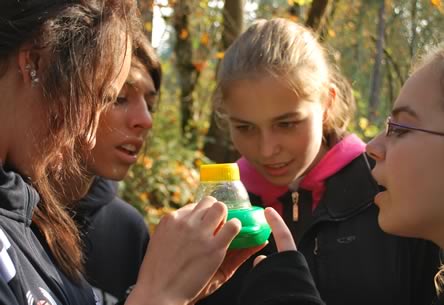 Wildlife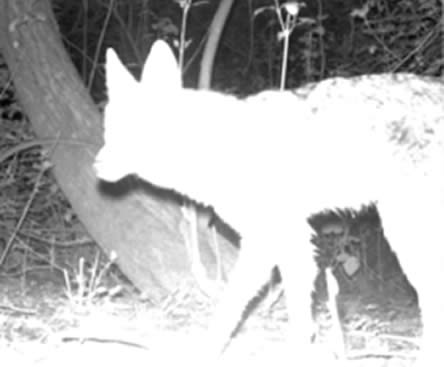 ---
---
More Information
Oregon Association of Conservation Districts
Oregon State University Extension Service