More Than an Eyesore
Litter and marine debris is not only ugly, it is also harmful to wildlife, water quality, and human health. SOLVE cares about the health of our environment and removing litter from our community and natural places is an important way to care for our beautiful state. This is why SOLVE supports hundreds of litter and beach cleanups across Oregon and throughout the year.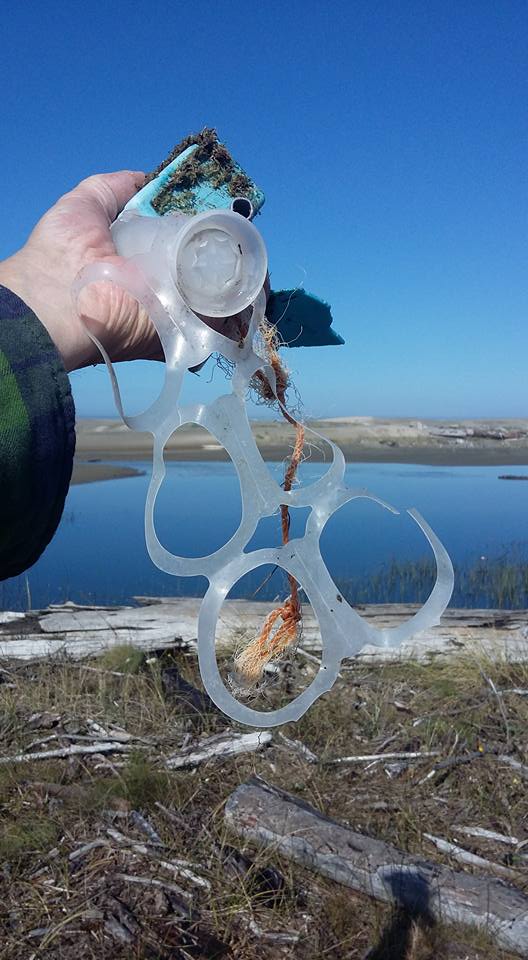 A Lethal Risk To Wildlife
Litter and marine debris can harm wildlife in many different ways. Some large items, like nets or ropes, can entangle animals resulting in injuries and death from strangulation and drowning. Smaller objects are mistaken for food resulting in malnutrition and starvation. SOLVE volunteers care for Oregon's wildlife and that's why we remove litter of all sizes.
A Threat To Water Quality
All living things need clean water to live. We know that litter and marine debris negatively impacts water quality by polluting it with chemicals that leach or drain into the water. For example, the chemicals found in a single cigarette butt can pollute almost two gallons of water. Cigarette butts, made of plastic, are the most commonly collected item at litter and beach cleanups in Oregon and around the world!
A Hazard To Human Health
Humans are at risk from litter and marine debris too. If you eat local shellfish, there's a good chance you've eaten micro-plastics, very tiny pieces of plastic fibers. Although these micro-plastics are too small to see, scientists are finding them in clams, oysters and other wildlife on the Oregon coast. Micro-plastics are also commonly found in bottled water. It's important to collect plastic pollution before it breaks down into tiny pieces.
Oregon's most common litter includes cigarette butts, plastic bottles and caps, food wrappers, and plastic bags. See the full list of top finds and see how you can contribute to data here.
---
Remove litter with SOLVE and our partners at a project near you. You can even coordinate your own project with support from SOLVE. We support hundreds of litter and beach cleanups around Oregon, throughout the year and we'd love to work with you!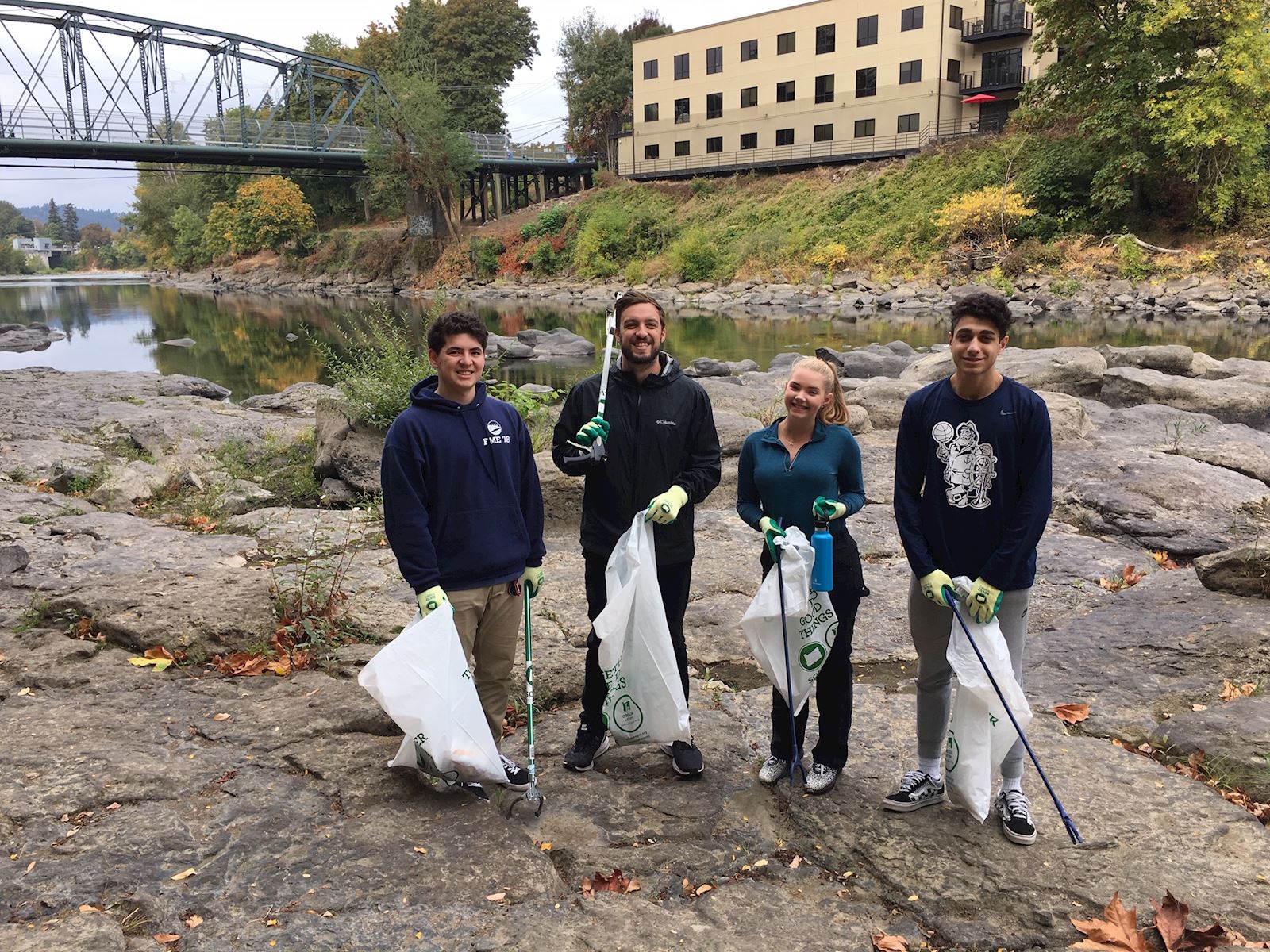 ---
Educator Resources
River Runner Global - Learn where a rain drop will travel by clicking anywhere in the United States map. This interactive resource shows you how waterways connect us all.
Algalita Marine Research Institute – An oceanography institute doing substantial research on the issue of marine debris. Hosts of the International Youth Summit (ages 11 – 18), International Youth Forum (ages 15-25), and Youth Ambassador Program. Find debris science kits, ask about a class presentation, or attend an educators' workshop for grades K-12.
Balloons Blow...Don't Let Them Go! - Balloon debris is a huge problem for our wildlife. Find information here about alternatives and how balloons affect wildlife.
Hatfield Marine Science Center – Find educational resources from Hatfield Marine Science Center here; curriculum resources, lab and field experiences, day camps, videos, and fact sheets for grades K-Adult.
Keep America Beautiful – Learn more with this valuable list of resources on litter including studies on the costs of litter, littering behavior, and more.
Oregon Sea Grant STEAMSS Curriculum – Find marine debris curriculum available for grades 4 - 12.
Talking Trash & Taking Action - A marine debris educational tool for educators put together by the Ocean Conservancy and the NOAA Marine Debris Program.
Understanding Marine Debris - NOAA puzzles, coloring books, and formal curriculum for students grades 1-12.
Washed Ashore - Integrated Arts Marine Debris Curriculum in partnership with NOAA.
---
Marine Debris
The National Oceanic and Atmospheric Administration's Marine Debris Program offers information on ocean garbage patches, types and sources of litter, impacts, and how you can help.
Oregon Coastal Management Program – More information on the two major pieces of public policy that provide and protect public access and rights to the Oregon coast, as well as Oregon's current coastal management plan and threats to the coast.
The Ocean Conservancy - Partners with SOLVE for its International Coastal Cleanup in September, they publish many resources on issues confronting the world's oceans.
Oregon Marine Debris Action Plan – A compilation of recommended strategies and actions to prevent, research, and remove marine debris in Oregon. It is a collaborative effort of federal and state agencies, tribes, local governments, non-governmental organizations, academia, and industry.
Oregon Shores Conservation Coalition - An organization dedicated to preserving the Oregon Coast. Through the CoastWatch program, a group of dedicated volunteer stewards have adopted a stretch of coastline and conduct regular citizen science events.
Rise Above Plastics - Surfrider Foundation – Find more information on citizen science programs for local waterways, creating ocean-friendly gardens, ocean-friendly restaurants, alternatives to single-use plastics, and more!
---
Recycling
SOLVE Recycling Page – Find both general Oregon recycling information and resources specific to your county.
Be a Resource RRRescuer Recycling Activity Book - Youth-focused recycling coloring and activities book.
Nico's Quest to Recycle: A Kid's Guide to Recycling - Youth-focused online activity book.
Life cycle of a plastic product – From the American Chemistry Council, an in-depth, detailed read on the life cycle of plastic products.
Life cycle of a plastic bottle – From TED Ed, a 4-minute video with a simpler look at the life cycle of a plastic bottle.
Life cycle of a t-shirt – From TED Ed, a 6-minute video with a look at a more complex life cycle.
A Kid's Guide to Recycling – Coloring pages and more about recycling correctly with additional links to other recycling pages.
NASA "Recycle This" – An online game to practice recycling correctly!