Litter and marine debris are a serious environmental problem.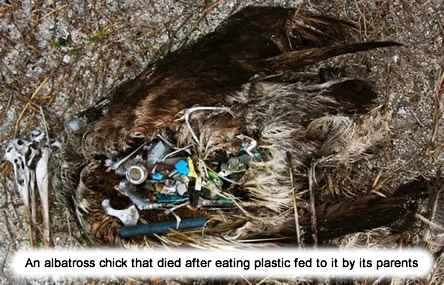 Even the smallest bits of trash can be harmful. In many towns, cigarette butts flow into storm drains, then directly to our streams and rivers. The chemicals they retain are released as they flow downstream to the ocean. Just as troubling, cigarette butts, tiny bits of plastic, and other trash are readily eaten by marine life, resulting in malnutrition, entanglement, or strangulation. If we eat seafood, we may also ingest these contaminants.
Learn more about how cigarette butts harm the environment, cigarette recycling, and what you can do to help here.
Oregon's most common litter includes cigarette butts, plastic bottles and caps, food wrappers, and plastic bags. See the full list of top finds and see how you can contribute to data here.
---
You Can Help!
Volunteer
The time and energy you spend volunteering with SOLVE has a huge impact on Oregon's environment. In the last 10 years, SOLVE volunteers picked up over 7.5 MILLION pounds of trash across Oregon. Your hard work keeps our neighborhoods and natural areas clean.
Pick It Up
Pick up trash whenever you see it. Remember that the small pieces are just as harmful to wildlife as large pieces.
Educate and Inform
Explore the lists below for our favorite education resources for teachers, parents, and curious adults!

Explain to others about the need to pick up litter and how it affects our environment and communities.

If you see littering, remind folks that littering is a crime. Inform law enforcement agencies about illegal dumpsites and if you see someone illegally dumping in a natural area.
---
Educator Resources
Algalita Marine Research Institute – An oceanography institute doing substantial research on the issue of marine debris. Hosts of the International Youth Summit (ages 11 – 18), International Youth Forum (ages 15-25), and Youth Ambassador Program. Find debris science kits, ask about a class presentation, or attend an educators' workshop for grades K-12.
Balloons Blow...Don't Let Them Go! - Balloon debris is a huge problem for our wildlife. Find information here about alternatives and how balloons affect wildlife.
Hatfield Marine Science Center – Find educational resources from Hatfield Marine Science Center here; curriculum resources, lab and field experiences, day camps, videos, and fact sheets for grades K-Adult.
Keep America Beautiful – Learn more with this valuable list of resources on litter including studies on the costs of litter, littering behavior, and more.
Oregon Sea Grant STEAMSS Curriculum – Find marine debris curriculum available for grades 4 - 12.
Talking Trash & Taking Action - A marine debris educational tool for educators put together by the Ocean Conservancy and the NOAA Marine Debris Program.
Understanding Marine Debris - NOAA (National Oceanic and Atmospheric Administration) puzzles, coloring books, and formal curriculum for students grades 1-12.
Washed Ashore - Integrated Arts Marine Debris Curriculum in partnership with NOAA.
---
Recycling
Be a Resource RRRescuer Recycling Activity Book - Youth focused recycling coloring and activities book.
Life cycle of a plastic product – From the American Chemistry Council, an in-depth, detailed read on the life-cycle of plastic products.
Life cycle of a plastic bottle, video – From TED Ed, a 4-minute video with a simpler look at the life-cycle of a plastic bottle.
Life cycle of a t-shirt, video – From TED Ed, a 6-minute video with a look at a more complex life-cycle.
A Kid's Guide to Recycling – Coloring pages and more about recycling right.
NASA "Recycle This" – An online game to practice recycling right!
SOLVE Recycling Page – Find both general Oregon recycling information and resources specific to your county.
---
Marine Debris
The National Oceanic and Atmospheric Administration's Marine Debris Program offers information on ocean garbage patches, types and sources of litter, impacts, and how you can help.
Oregon Coastal Management Program – More information on the two major pieces of public policy that provide and protect public access and rights to the Oregon coast, as well as Oregon's current coastal management plan and threats to the coast.
The Ocean Conservancy - Partners with SOLVE for its International Coastal Cleanup in September, they publish many resources on issues confronting the world's oceans.
Oregon Marine Debris Action Plan – A compilation of recommended strategies and actions to prevent, research, and remove marine debris in Oregon. It is a collaborate effort of federal and state agencies, tribes, local governments, non-governmental organizations, academia, and industry.
Oregon Shores Conservation Coalition - An organization dedicated to preserving the Oregon Coast. Through the CoastWatch program, a group of dedicated volunteer stewards have adopted a stretch of coastline and conduct regular citizen science efforts.
Rise Above Plastics - Surfrider Foundation – Find more information on citizen science programs for local waterways, creating ocean-friendly gardens, ocean-friendly restaurants, alternatives to single-use plastics, and more!