Clean Up the Rose City!
July Downtown Portland Cleanup, Wednesday, July 20, 9 AM - 11 AM
Click a project location below and register today
Goose Hollow at the KGW Studios - Sign Up Here
Waterfront Park at the Ankeny Pavillion- Sign Up Here
The Benson Hotel - Sign Up Here
Providence Park at Sport Oregon - Sign Up Here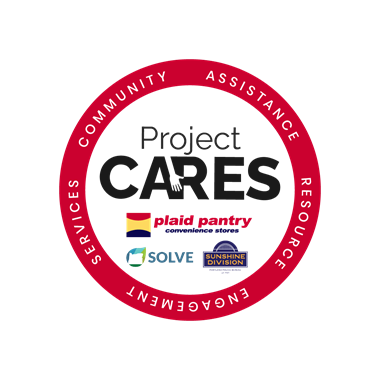 Donate to Project C.A.R.E.S
Throughout the month of July, Plaid Pantry is showing their support for the local community by inviting shoppers to donate to either SOLVE or Sunshine Division at any of their Portland-metro retailers. The next time you stop for a cold drink, or a snack, don't forget to ask to donate to Project C.A.R.E.S! You can purchase a $1 donation slip at the counter and dedicate your gift to either non-profit, or simply just round up your change at the register. Together, we are taking care of Oregon!
---
Are you interested in sponsoring a Downtown Portland Cleanup Day? Get in touch with Larissa at larissa@solveoregon.org
Be sure to check out our statewide events calendar for projects happening every week and weekend.