Cleaning up Portland, One Neighborhood at a Time
Detrash Portland connects like-minded volunteers who want to tackle the issue of litter in Portland. Each week, we support events throughout the city, provide cleanup supplies, safety information, and disposal assistance for anyone who would like to improve their neighborhood through the simple act of cleaning up. We take pride in Portland and know that cleaning up is an easy and effective way to give back. Join us at an upcoming event and become a part of the Detrash Portland movement!
---
Upcoming Events
Sat, June 12, 8:30 AM - 10:30 AM - Patton Square Park Neighborhood Trash Pick Up
Sat, June 12, 9:00 AM - 12:00 PM - Gateway Area Cleanup
Sat, June 12, 9:00 AM - 12:00 PM - Centennial-Second Saturday Monthly Trash Clean-up
Sat, June 12, 10:00 AM - 12:00 PM - 82nd Ave Cleanup from Division to Woodstock
Sat, June 12, 10:00 AM - 12:30 PM - PRIDE trash cleanup event on SW Harvey Milk Street
Thurs, June 17, 5:30 PM to 7:00 PM - Poet's Beach Human Access Project June Cleanup
Sat, June 19, 10:00 AM - 1:00 PM - Urgent Needs Cleanup on SE Division and 93rd
Sat, June 19, 10:00 AM - 12:00 PM - Cleaning Up Parkrose!
Sun, June 20, 10:00 AM - 12:00 PM - Delitter Arbor Lodge - June Event
Weds, June 23, 12:00 PM - 2:00 PM - SE 92nd Avenue Cleanup by the Flavel MAX
Thurs, June 24, 5:30 PM - 7:30 PM - Audrey McCall Beach Cleanup - Human Access Project
Friday, June 25, 8:45 AM - 11:30 AM - Pick It Up, Portland!- Multiple Locations Citywide
Saturday, June 26, Various Times - Pick It Up, Portland! - Multiple Locations Citywide
Wed, June 30, 9:00 AM - 11:30 AM - Cleaning Up Old Town
Wed, July 8, 5:30 PM - 7:00 PM - Cathedral Park and Beach July Cleanup
Sat, July 10, 9:45 AM - 12:00 PM- SWCR's Summer SOLVE Cleanup
Please be sure to review and agree to SOLVE's Volunteer Safety Guidelines before attending an event.
---
Create Your Own Cleanup Event
If a cleanup you are interested in is full, or if an event does not fit with your schedule, you are welcome to Create Your Own event. Once your event is approved, you can order free cleanup supplies such as heavy-duty garbage bags and vinyl gloves. To get started, please click on one of the buttons below. You will have the option to keep the event private, as just a group of you and your friends, or open it to the public and have it displayed on this webpage. Please allow for a minimum of two weeks to plan your event. Check out SOLVE's Event Safety Guidelines during COVID-19 for recommendations on how to safely plan an event. From now until June 30, 2021 volunteers are elligible to recieve up to $50 in disposal reimbursement if collected litter is brought to a Metro transfer station. Please let our staff know before you plan to apply for this grant. Questions? Contact peter@solveoregon.org.
Already a SOLVE Leader? Create your own event!

Not yet a SOLVE Leader? Get started by clicking the button below.

---
Thank you, Republic Services, for supporting the Detrash Portland program with dumpster, hauling, and disposal services!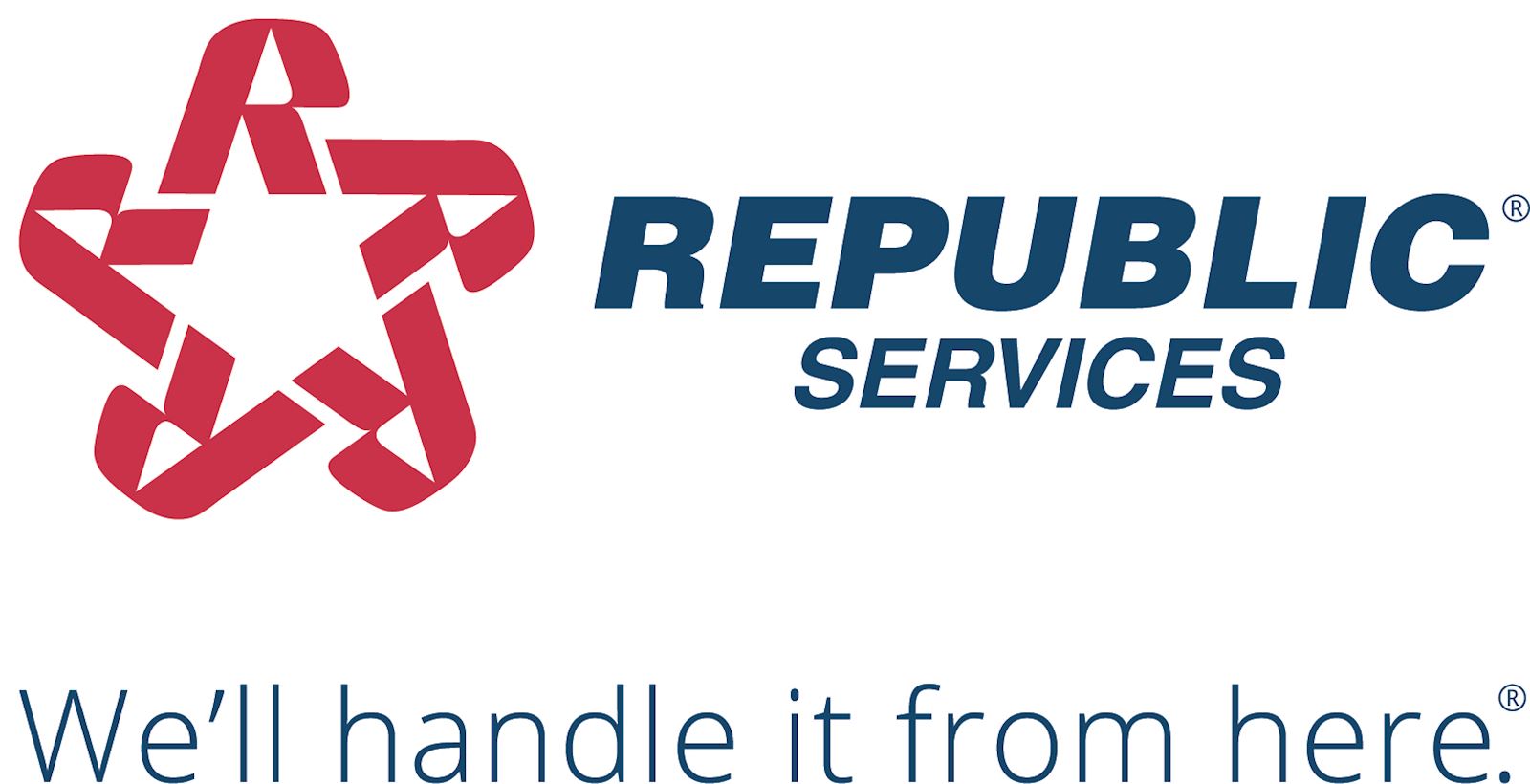 ---
Do you have questions about volunteering at an upcoming event? Call Larissa at 503-943-2835 or info@solveoregon.org
Do you have questions about creating your own event or obtaining cleanup supplies? Contact Peter at peter@solveoregon.org
**Please note we are away from our desks often. If you do call, please leave a voice message with your name, best number to reach you, and an email address and we will respond as soon as possible.