Out of Office, Into Nature
Building a culture of service through environmental stewardship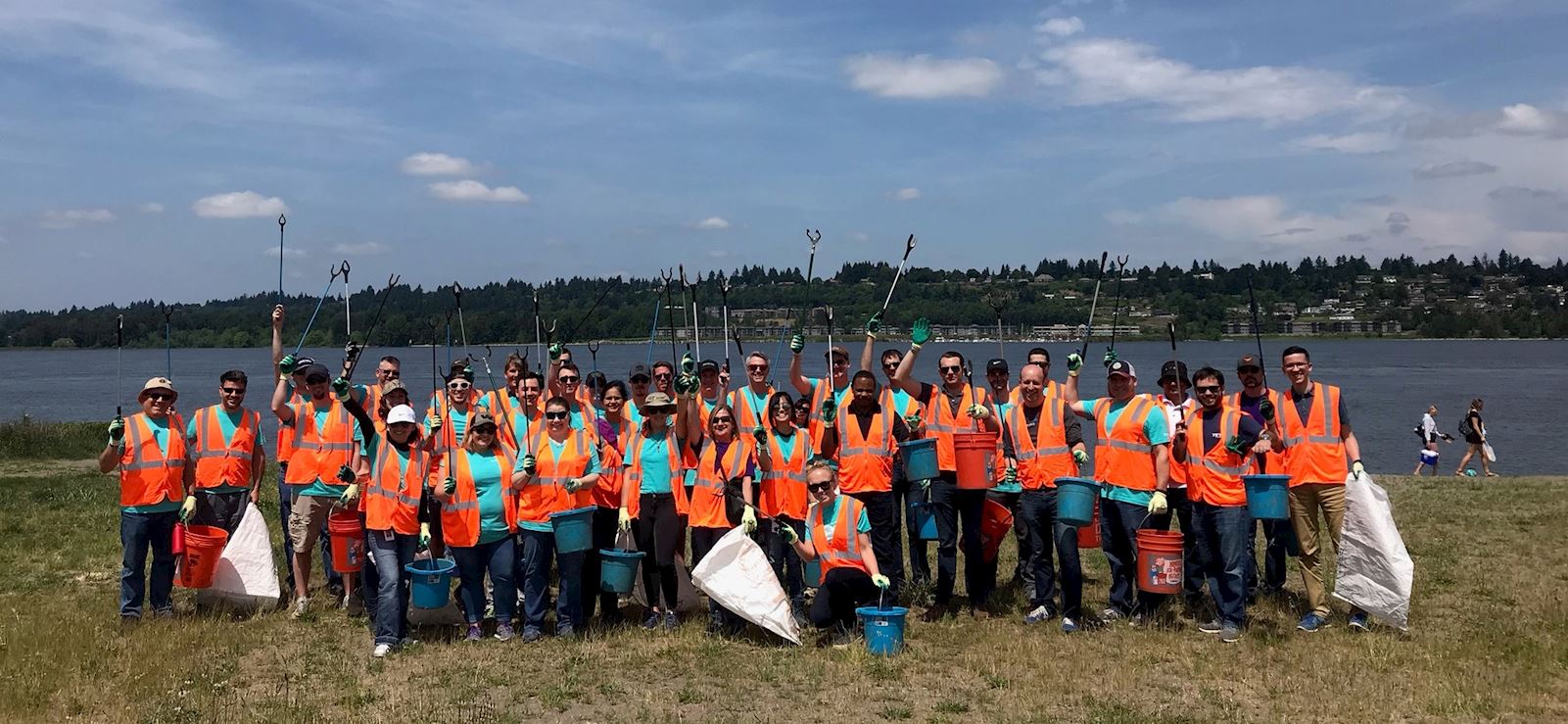 Let us lead your team Out of Office, Into Nature!
Out of Office, Into Nature is SOLVE's one-stop solution for corporate volunteering. Our services include managing projects that steward our natural areas, obtaining proper permitting, and guiding volunteers through their outdoor adventure in giving back.

What are the benefits of corporate volunteering?
Employees value community involvement, volunteerism, and time out of the office. SOLVE's Out of Office, Into Nature program can increase morale and employee satisfaction, support ongoing company health and wellness initiatives, and help companies meet their goals to improve our natural environment.
SOLVE's dedicated professionals coordinate nearly 30,000 volunteers annually and know what it takes to have a successful volunteer event. We provide:
• A flexible and tailored service that meets your company's unique culture
• Site selection options: choose your favorite Oregon beach, neighborhood, park, or river!
• Comprehensive staff, site, equipment, and support (no coordination on your part!)
• Post-event results and promotional materials that can help make a lasting impact.
Pricing Guide
Litter cleanup event starting at $1,500

Invasive plant removal starting at $1,500

Restoration event starting at $2,000

Beach cleanup event starting at $3,000
Testimonial
"SOLVE is committed to finding project options and locations that fit our team's needs and community goals. Their staff took on the planning and the organizing to ensure that our event was smooth and that our volunteers could give back to the environment in a meaningful way. The best part of the day was seeing the big difference that our team made together!" - Eva, Portco Packaging
Let's Start a Conversation!
Fill out the Contact Us Form to get started. Please provide a minimum of three weeks to plan your event.