Let us lead your team Out of Office, Into Nature!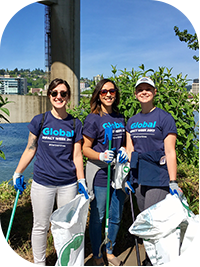 SOLVE offers a one-stop solution for year-round corporate volunteer events. Services include managing work-site activities, obtaining waivers and guiding volunteers through their outdoor adventure in giving back. The Out of Office, Into Nature program is designed for events with as few as 5 volunteers or as many as 200.

How we're different:
SOLVE's dedicated professionals coordinate over 30,000 volunteers annually and know what it takes to have a successful volunteer event. Our priorities include:
A flexible and tailored service that meets your company's unique culture;

Site selection options (choose between your favorite beach, neighborhood, park, or river – statewide!)

Comprehensive staff, site, equipment and support (no coordination on your part!)

Post-event results and promotional materials that can help make a lasting impact.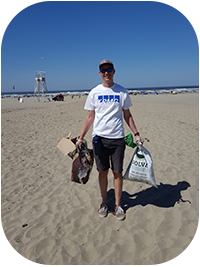 The benefits of corporate volunteering:
Employees value community involvement, volunteerism, and time out of the office. SOLVE's Out of Office, Into Nature program can increase morale and employee satisfaction, support ongoing company health and wellness initiatives and help companies meet their goals to improve our natural environment.
Ready to get involved or have questions? Contact Senior Corporate Relations and Partnership Manager Melissa Peterson at melissa@solveoregon.org or 503-844-9571 Ext. 349