Save the date for the Beach & Riverside Cleanup
September 25th, 2021
Join a beach cleanup on the Oregon coast, at your favorite inland beach, or in your own neighborhood! If you're ready to take a leadership role in caring for our environment, training is provided for all new event leaders by SOLVE staff. Join the SOLVE team of event leaders taking care of Oregon here.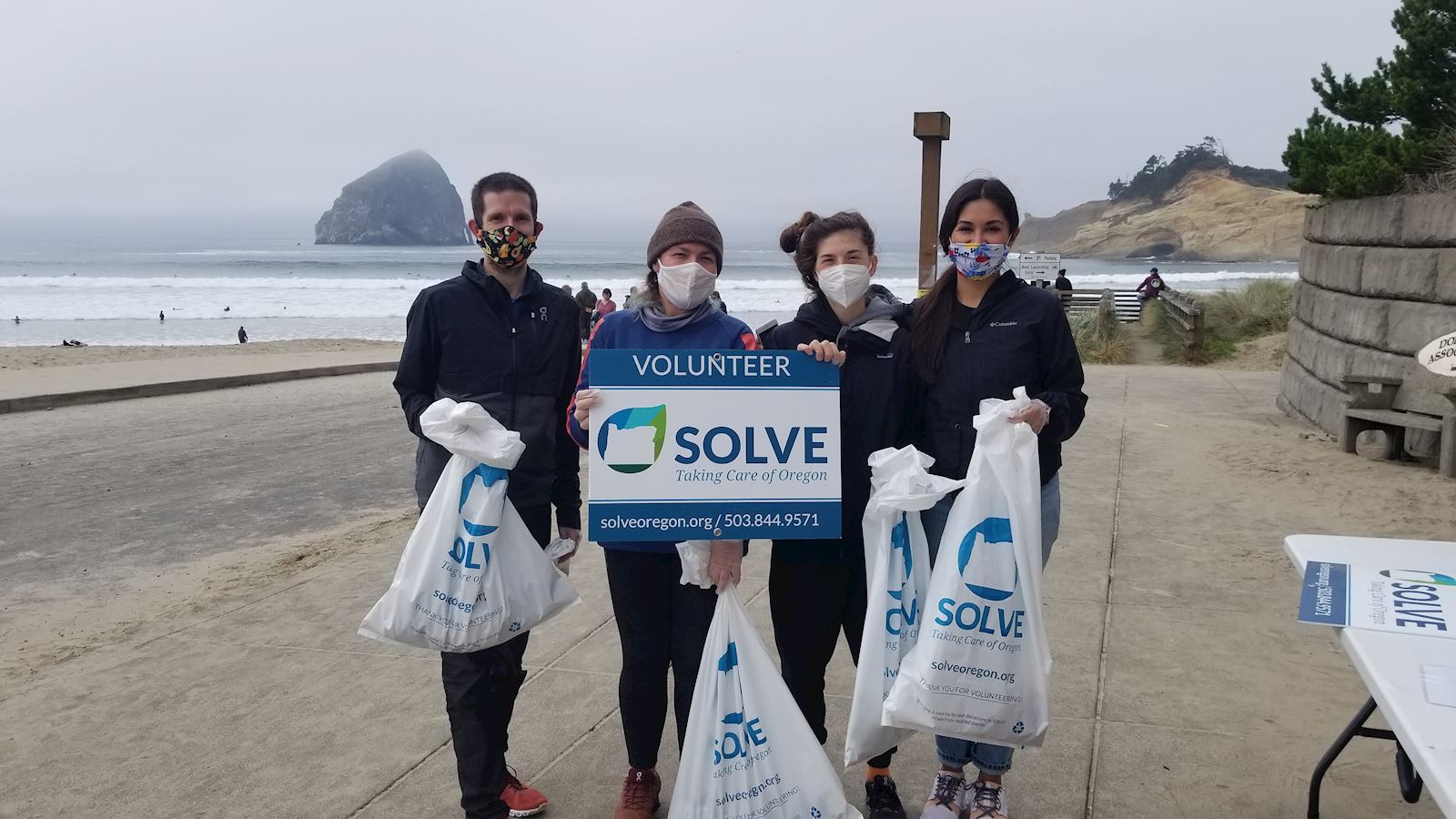 ---
2020 Results for the Beach & Riverside Cleanup
Thank you Volunteers, Partners, and Sponsors!
SOLVE celebrated its annual Beach & Riverside Cleanup a little differently in 2020. Volunteers still pulled ivy and dug out blackberry vines from trails and parks. They still came out to the beach, bringing their friends and family to help pick up after the summer crowds. Volunteer leaders shared their connection to the special places and parents showed their children how to safely make a difference. We all came together to take care of Oregon's watersheds but instead of a one weekend event, this year, projects around Oregon were supported for three weekends between September 19 and October 4.
More than 1,600 volunteers participated in 63 projects, removing an estimated 11,500 pounds of trash and marine debris and at least 27,000 square feet of invasive plants.
SOLVE's Beach & Riverside Cleanup has long been a statewide movement to protect and improve Oregon's watersheds. With cleanups happening on waterways across the state, and on nearly every mile of the Oregon Coast, the Beach & Riverside Cleanup has held its promise to do just that. Since the start of the Beach & Riverside Cleanup, over 1.7 million pounds of litter has been removed by over 130,000 volunteers. Oregonians came out in full force, increasing the positive impact.