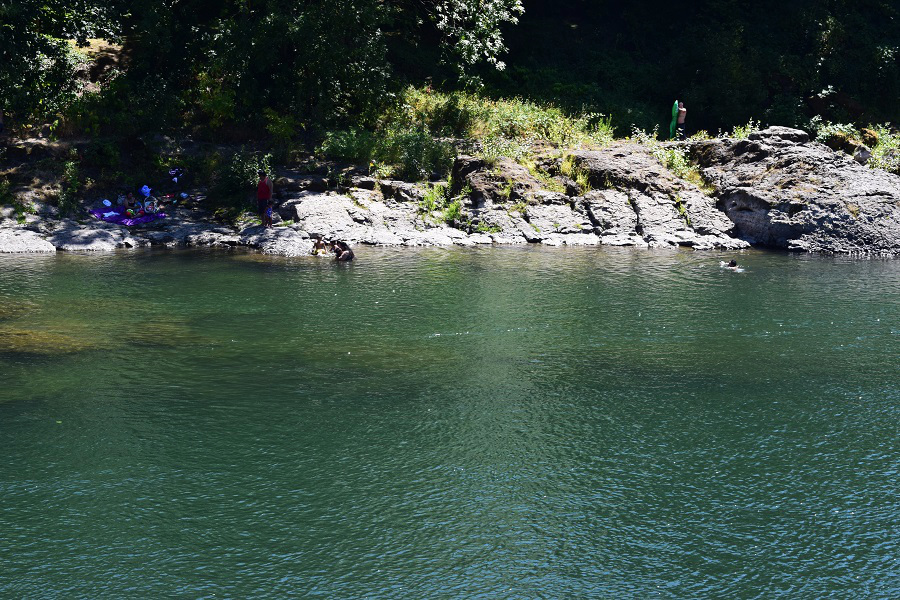 Clackamas River at Riverside County Park - map
Nearest town is Clackamas, OR
Clackamas River is a tributary of the Willamette River. The reccommended adoption area is Riverside County Park which is accessible by foot, or when floating downriver on raft or vessel.

About the Park and Creek
Riverside County Park is a large urban park with two baseball diamonds and a boat ramp as well as river beach. The park is open daily, sunrise to sunset, and features a picnic shelter, picnic tables, restrooms, and walking trails.
The Clackamas River, convenient to Portland, boasts breathtaking mountain views, colorful native wildflowers and wildlife, as well as access for fishing, boating and hiking. This river is home to the last significant run of wild late-winter coho salmon in the Columbia Basin, which generally spawn on the main stem of the Clackamas above the North Fork Reservoir. The watershed also has one of only two remaining runs of spring chinook in the Willamette basin and supports a significant population of winter steelhead, cutthroat trout and native lamprey.
Help keep this river clean and healthy by adopting today! You can make a difference for this watershed and all who depend upon it.

This river stretch was nominated by Nicole Fredericks, We Love Clean Rivers